Why have multiple kitchen appliances when one can do it all?  Having one machine do multiple jobs saves money, space, and time. The Bosch Universal Plus Kitchen machine is more than just a mixer. It's a blender, too!
The Universal Plus Complete Blender is one of the blenders that work with the Bosch Mixer. Since it utilizes the Bosch motor, it is strong enough for any task, from crushing ice to making smoothies. It's easy to use and the removable blades make it easy to clean, as well. 
The Universal Plus Complete Blender Includes
Lid and funnel
6 Cup Capacity Jar
Removable Stainless Steel Blades
1 Year Warranty
Helpful Hint:  The lid (without the funnel) works as a wrench to release the blades from the jar.  Line up the notches on the underside of the lid with the tabs at the bottom of the blade, twist counter-clockwise to loosen, clockwise to tighten.

How to use the Universal Plus Complete Blender
1. First remove the safety cover from the top of the Bosch Mixer tower.  The safety cover is a plastic cap the covers the high-speed drive located in the tower. 
2. You can snap the safety cover onto the bowl drive for convenient storage.  
Note:  The safety cover must be in place on the tower for the mixer to turn on. 
3. Align the arrow at the bottom of the blender jar handle with the dot on the top of the tower drive.
4. Turn the blender jar counter-clockwise to lock it into place.  You will be turning the handle to the outside of the mixer base. 
Add ingredients at this point.
5. Place the lid on the jar with the safety latch facing forward.
6. Turn the lid counter-clockwise until the safety latch locks into place over the handle.  
You're ready to blend!
A quick delicious blender salsa made with pantry ingredients.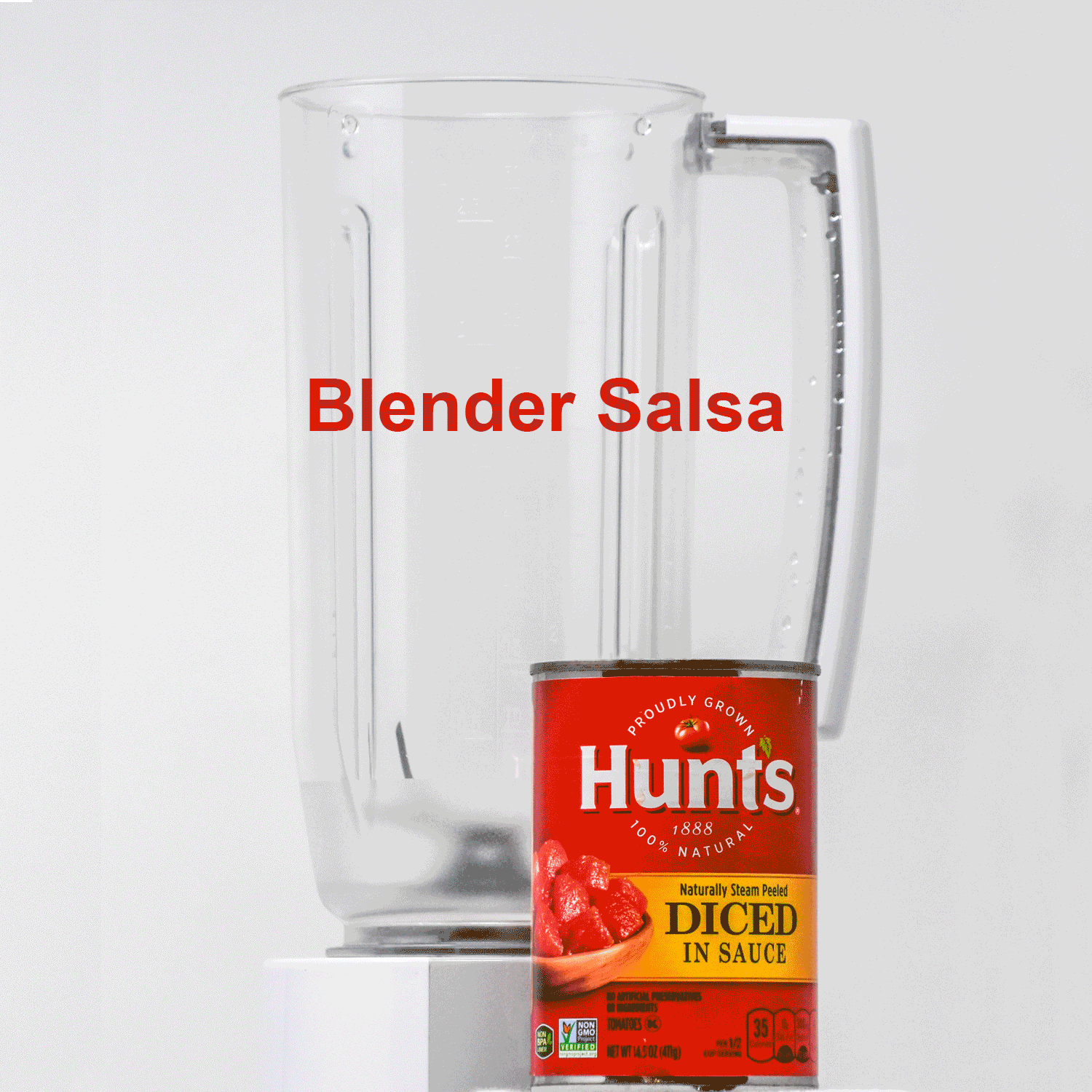 Cilantro – a handful
Fresh Tomatoes – if you have any
Garlic Salt –  1/2 tsp
Salt – to taste
Onion Powder – 1 tsp
Minced Garlic – 1 tsp
Jalepeno – 1-2 TB
Lime Juice – 1/2 tsp fresh squeezed
Rotel Tomatoes – 10 oz can
Diced Tomatoes – 14 oz can
Put all ingredients in the blender jar and blend. The recipe will fill a quart jar. 
The L'Equip Vacuum Blender
There is also a new L'Equip Vacuum Blender that fits all Bosch Universal Machines, even the older models. The pump removes oxygen from the jar and the food creating a smoother consistency. The vacuum also protects the food from rapid oxidation for a healthier nutrient-rich blend. 
BPA Free
5 Cup Capacity
Includes Hand Vacuum Pump for reduced oxidation
Removable blades for easy cleaning
As you can see a blender is a perfect accompaniment to the Bosch Mixer. Why not take advantage of that amazing motor? Why not have one kitchen appliance that does multiple things? Why not save space in the cupboard or pantry? Click on the link below to purchase one on the blenders:
https://www.boschmixers.com/product-category/universal-plus-bosch-mixer-attachments/universal-blender-universal-plus-bosch-mixer-attachments/