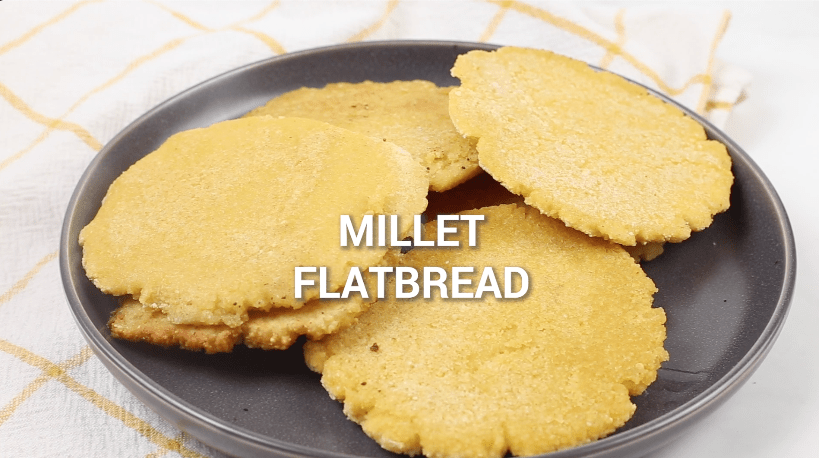 Millet Bread
2 cups

millet flour

1/2 tsp

salt

2/3 cup

water
coconut oil
Recipe Instructions
Mix millet flour, salt and water in Artiste with cookie paddles.
Divide dough into eight pieces. Roll each piece into a ball and press to flatten into a disc.
Place a piece of dough onto a clean surface, keeping the rest covered with a towel. Sprinkle millet flour on both sides of the dough. Roll it out until it's about 6 inches across.
Heat a non-stick frying pan over medium high heat. Add a spoonful of coconut oil.
Put one of the pieces of dough into the pan. Cook each side for two minutes or until the edges are lightly browned.