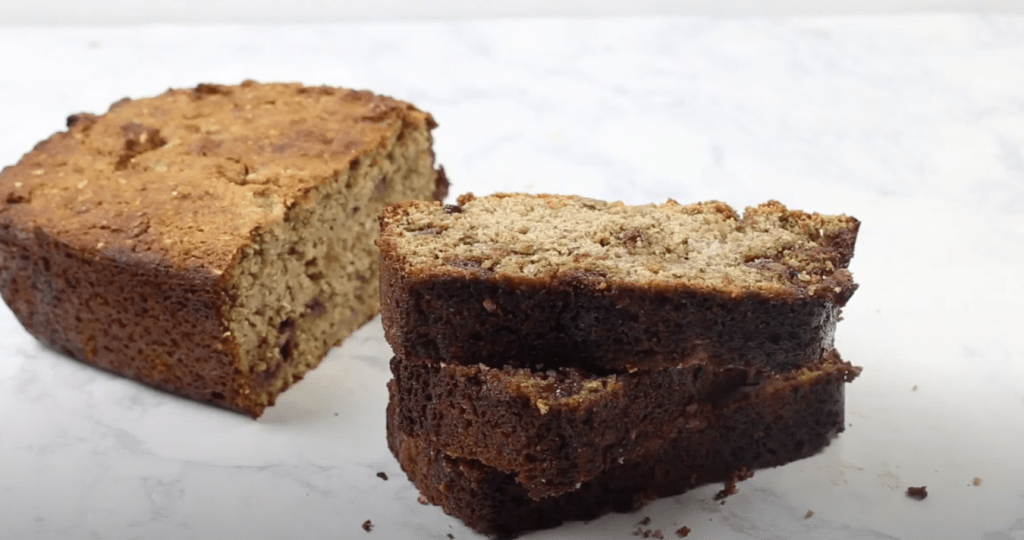 Chickpea Banana Bread
3

ripe bananas, mashed

2

eggs

2 tsp

vanilla

2 tbsp

coconut oil, melted

3 tbsp

honey

1 1/2 cups

chickpea flour

1 tsp

apple cider vinegar

1 tsp

cinnamon

1 tsp

baking soda

1/4 tsp

salt

1/2 cps

chocolate chips
Recipe Instructions
Preheat oven to 350 F. Grease a medium loaf pan.
Mix together mashed bananas, vanilla, cinnamon, eggs, honey, apple cider vinegar, and coconut oil.
Add in chickpea flour, baking soda, and salt, and mix slowly until just combined.
Stir in the chocolate chips.
Pour into loaf pan and top with additional chocolate chips, if desired.
Bake 45-55 minutes or until golden brown and inside are done when tested with a toothpick.
Allow cooling several minutes before transferring to a cooling rack.