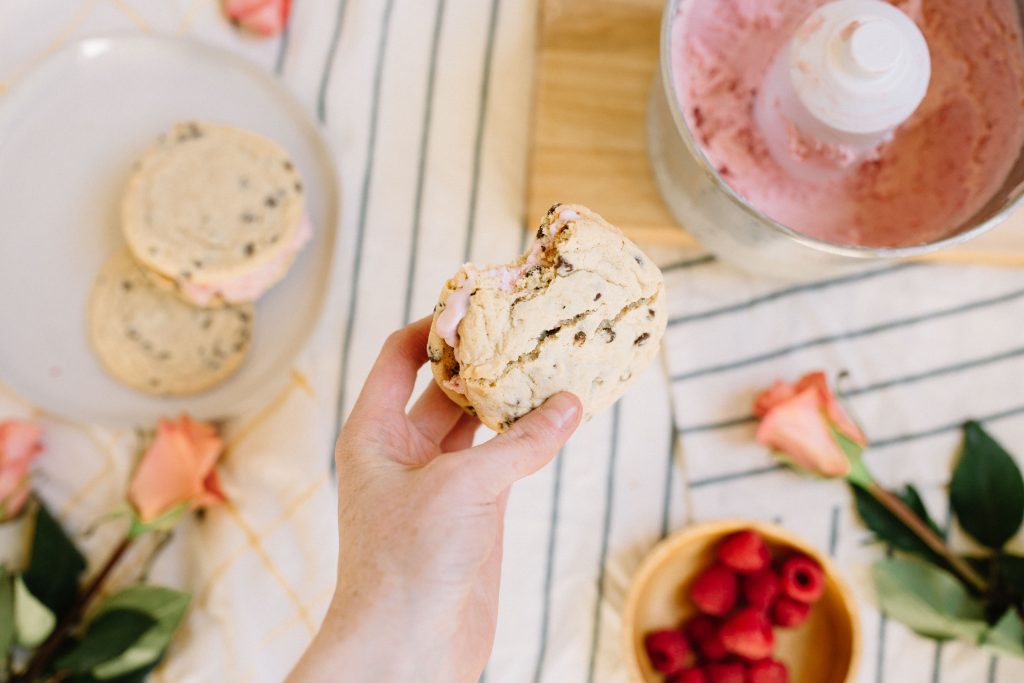 Raspberry Ice Cream
2 cups

heavy cream

1 cup

whole milk

1 cup

sugar

1 TBSP

lemon juice

2 cups

raspberries
Recipe Instructions
Blend cream, milk, sugar, lemon juice, and raspberries.
Pour mixture into Bosch Mixer ice cream attachment.
Place ice cream attachment into mixer bowl.
Fill outside bowl with ice and rock salt.
Place lid with stir stick on top of the ice cream attachment.
Mix for 20 minutes or until desired consistency is reached.
Serve immediately, or place in freezer for firmer ice cream.