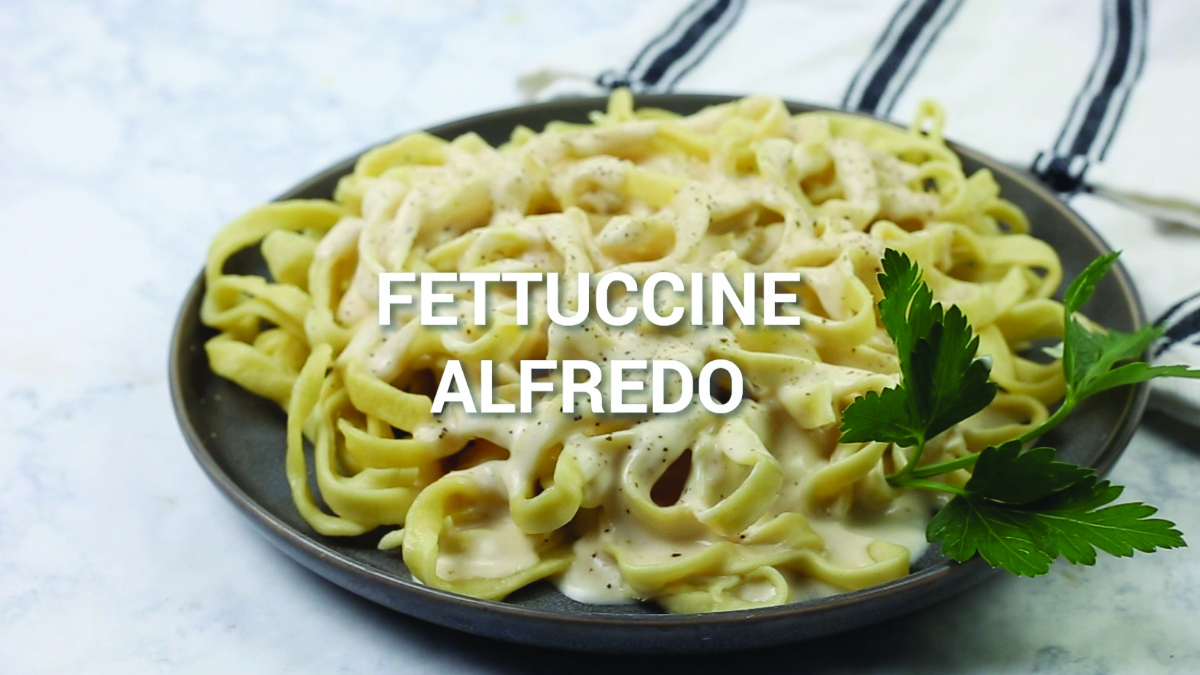 Fettuccine Alfredo
Ingredients
Pasta

3 1/2 cups

flour

4

eggs

2 tbsp

olive Oil

1/4 cup

water

dash

salt and pepper
Sauce

1/2 cup

butter

1 tsp minced

garlic

2 cups

heavy Cream

1 cup

parmesan Cheese
Recipe Instructions
Combine flour, eggs, water, oil, and salt in mixer. Mix until well combined. Add more water if the dough is dry. Knead the dough for 2 minutes with the dough hook or until dough indents when touched. Wrap dough in plastic wrap and let rest for 30 minutes. Cut dough into four pieces and feed through the pasta roller, slowly decreasing the thickness with each pass. Brush dough with flour and feed through the fettuccine cutter. Boil pasta until tender, 3-5 minutes.
In a frying pan, melt butter over medium-low heat. Add garlic and cook until fragrant.
Whisk in heavy cream and allow to come to a slow simmer. Simmer 2-3 minutes.
Whisk in parmesan and continue to simmer until sauce has thickened. Add salt and pepper.