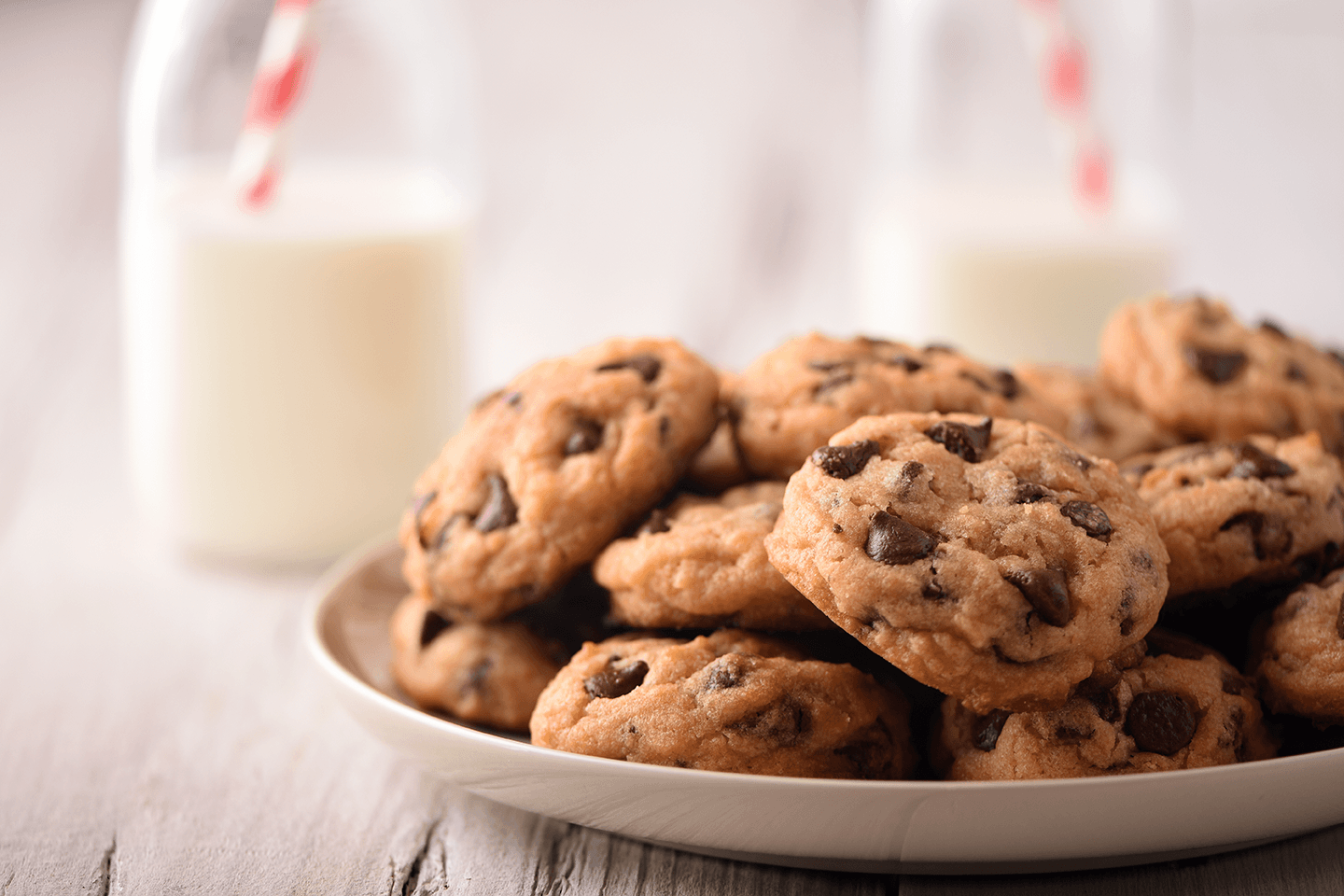 Gluten-Free Chocolate Chip Cookies
1 1/2 cups

brown rice flour

1/2 cup

potato starch

1/4 cup

tapioca flour

1 tsp

xanthan gum

1/2 tsp

salt

1 1/2 tsp

baking soda

1 cup, softened

butter

1 cup

white sugar

1/2 cup

light brown sugar

2, room temperature

large eggs

1 Tbsp

vanilla extract

1 1/2 cups

gluten free oats

2 cups

chocolate chips

1 cup

chopped nuts
Recipe Instructions
Mix flours, potato starch, xanthan gum, salt, and baking soda in a large bowl. Set aside. Using the cookie paddles, cream softened butter and white sugar for 2 minutes on Speed 2. Periodically stop the mixer and use a spatula to scrape the sides of the bowl as needed.
Add brown sugar. Beat another 2 minutes, scraping as needed. Add eggs one at a time, mixing until each is incorporated. Add vanilla and mix. Gradually add flour mixture, pulsing with the "M" switch until combined. Do not overmix.
Add chocolate chips, oatmeal, and nuts (optional). Pulse just until combined. Cover and chill dough for 20-30 minutes.
Using a cookie scoop, drop dough 2″ apart on a parchment-lined cookie sheet. Bake at 375ºF for 8-11 minutes or until golden brown. Cool on a wire rack.