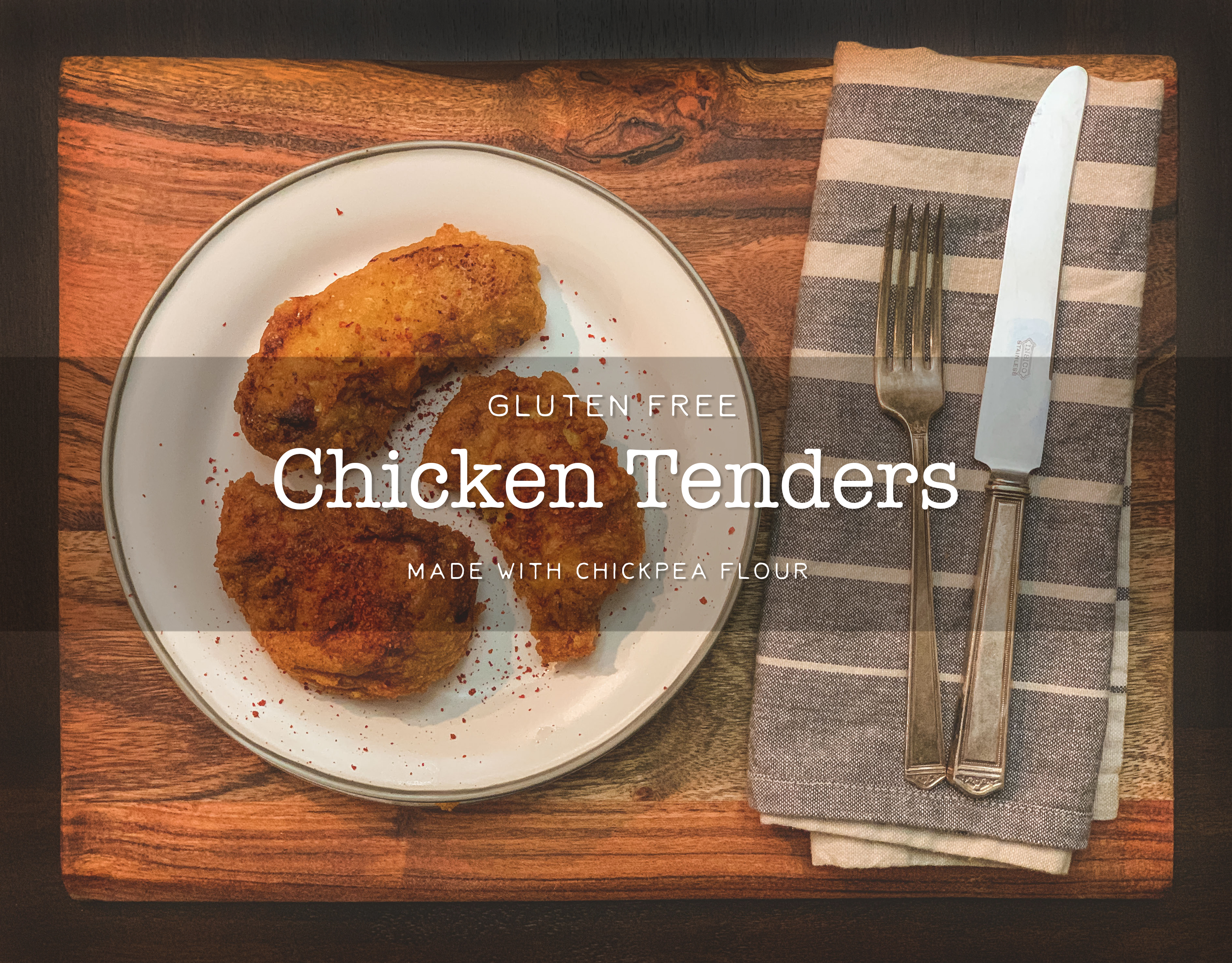 Gluten-free Chicken Tenders
Ingredients
Marinade

1-2 lbs

chicken breast, cut into small tenders

1 cup

buttermilk

1 tsp

garam masala

1/2

lime

1/2-1 tsp

red pepper flakes
batter

1 cup

chick pea flour

1-1/2 tsp

garam masala

1-1/2 tsp

turmeric

1/2 tsp

yellow curry powder

1/2 tsp

salt

1/2 tsp

cayenne pepper

1/2 tsp

baking powder

1 cup

warm water
Recipe Instructions
Marinade:
Season the buttermilk with garam masala, and red pepper flakes.  Squeeze juice from  1/2 lime into the mixture and mix well.  Pour buttermilk mixture over cut chicken tenders.  Marinade for at least one hour.
To prepare batter:
Mill 1/2 cup chick peas into 1 cup of fresh flour in your NutriMill Harvest.  Mix with garam masala, turmeric, curry powder, salt, cayenne, and baking powder.  Add warm water gradually while whisking until batter is at a good dipping consistency. 
Drain chicken well.  Dip chicken tenders in batter and fry in oil until golden and chicken is cooked throughout.