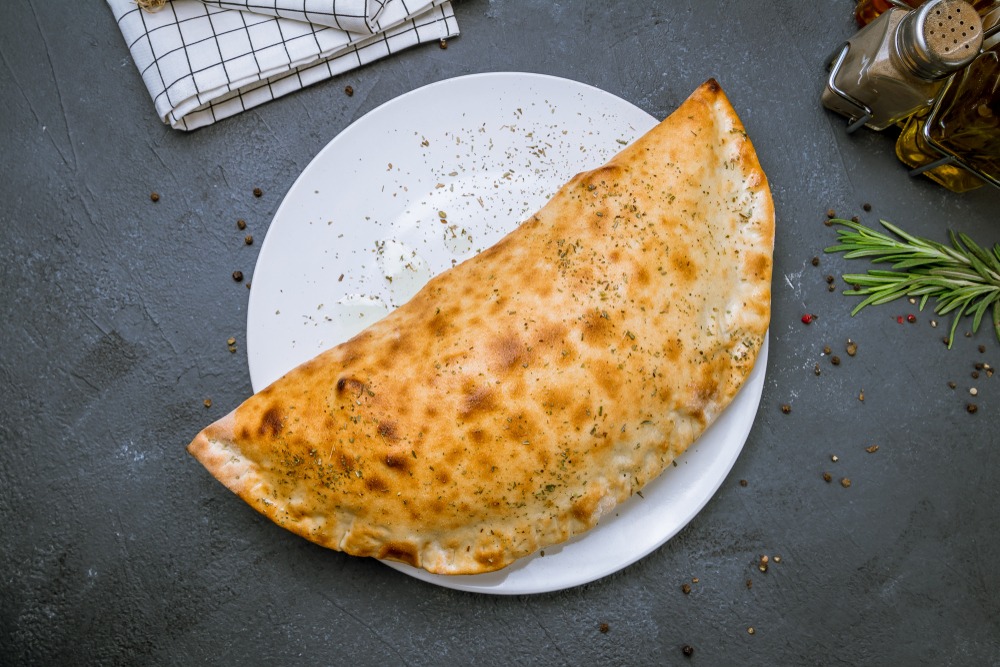 Calzones
Ingredients
Pizza Dough

2 1/4 cups

flour

2 1/4 Tbsp

yeast

2 Tbsp unsalted

butter

1 1/4 cups warm

milk

3/4 tsp

sugar

1 1/2 tsp

salt
Filling

2 cups

mozzarella cheese

3/4 cup

parmesan cheese

8 oz sliced

pepperoni

2 cups

Italian sausage

2 cups

pizza sauce
Recipe Instructions
1. Dissolve the yeast in the milk.
2. Pour the flour, the granulated sugar, and salt into the bowl with the dough blade.
3. Switch the machine on and add the milk and softened unsalted butter. Stop kneading as soon as the dough starts to wrap itself around the center post. Cover the bowl with a cloth and leave to rise for 1 hour. 
4. After dough has risen, place it on a floured surface. Roll dough to 1/2 inch thick
Using a 3 inch biscuit cutter, cut out the dough.
5. Roll each circle until they are about 8 inches wide. Scoop sausage and pizza sauce onto half of each circle. Top with cheese. Fold the empty half over the filling. Pinch the edges closed.
6. Transfer to a baking sheet and cover with a towel so they don't dry out. Preheat the oven to 400F, allowing the calzone dough to rise once more. Brush with melted butter and sprinkle on oregano and basil.
7. Bake 12-14 minutes.