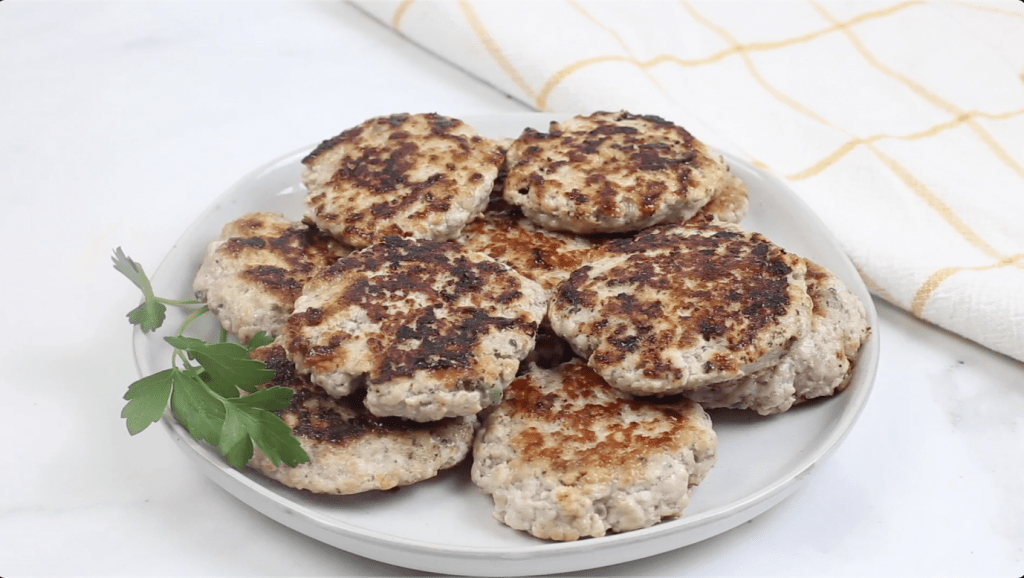 Breakfast Sausage Patties
2 pounds

pork butt

1 tbsp

brown sugar

1 tsp

salt

1 tsp

pepper

2 tsp

minced fresh garlic

1 tsp

onion powder

2 tsp

fresh sage, chopped

2 tsp

fresh thyme, choppped

1/4 tsp

nutmeg

1/4 tsp

red pepper flakes
Recipe Instructions
Combine seasonings in a small bowl.
Cut pork into 2-inch pieces and place in a bowl. Sprinkle seasonings on top. Refrigerate for one hour.
Feed the pork through the fine blade of a meat grinder.
Form meat into 2-inch patties and sauté on medium heat until cooked through about 5 minutes.