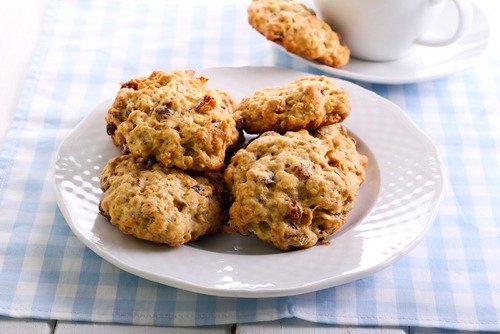 Apple Raisin Cookies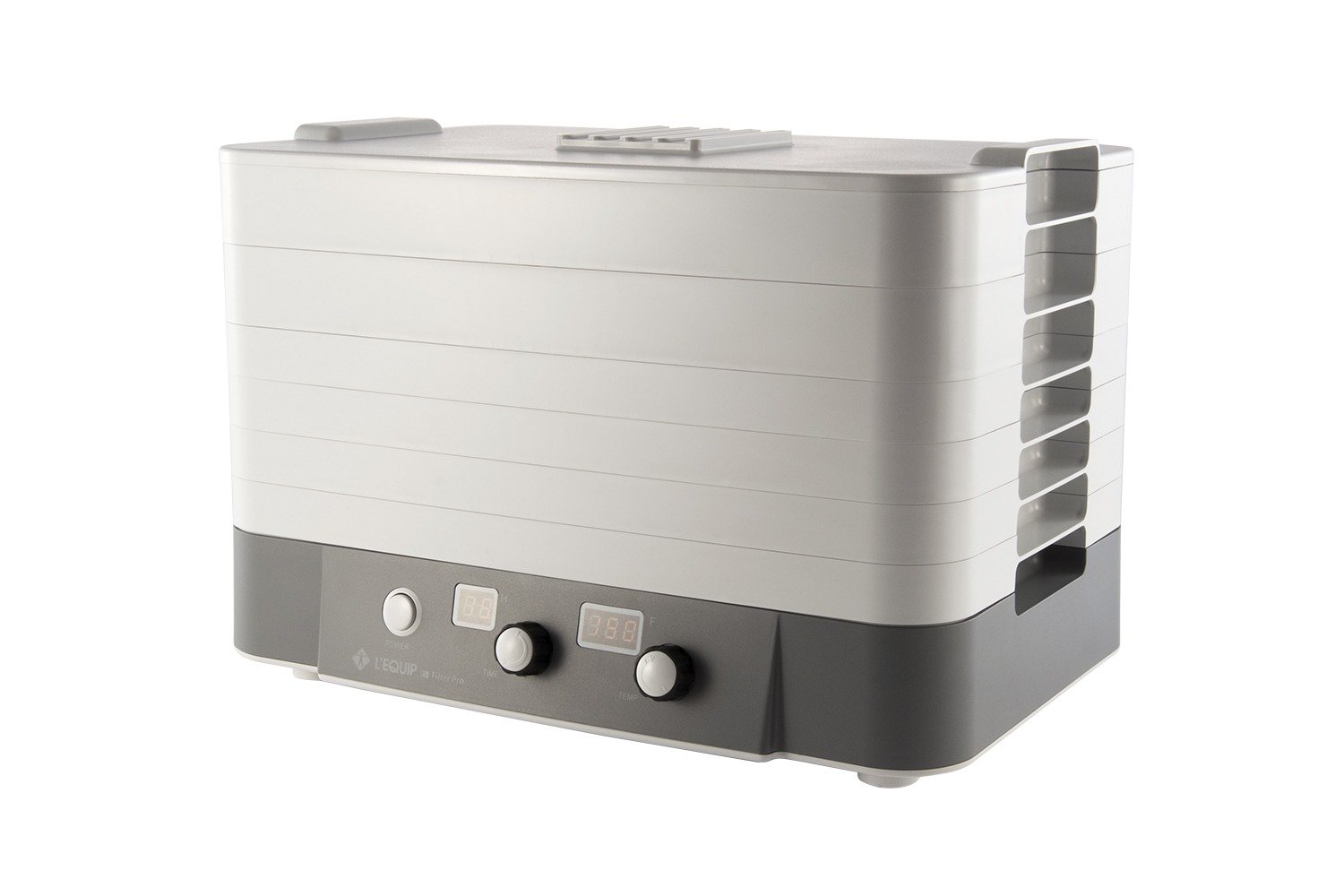 1 cup, coarsely chopped

dried apples

2 tbsp

hot water

3/4 cup

butter

1 cup, firmly packed

brown sugar

1

egg

2 tbsp

water

1 tsp

vanilla

1 cup, unsifted

all-purpose white flour

1 tsp

salt

1/2 tsp

baking soda

3 cups

granola

2/3 cup

raisins
Recipe Instructions
Preheat oven to 350F. Combine dried apples and hot water. Set aside. Beat butter, brown sugar, egg, 2 Tbsp water, and vanilla together until creamy. Stir together flour, salt, and baking soda. Add to creamy mixture. Blend well. Stir in apples (undrained), granola and raisins. Drop by teaspoonfuls onto greased baking sheets. Bake 15-18 minutes until lightly browned. Makes 5 dozen.
Variations:
Pineapple-Coconut Cookies: Substitute 1 cup coarsely chopped dried pineapple for dried apples. Decrease granola to 2 cups. Add 1 cup of flaked coconut. Omit raisins.
Banana-Nut Cookies: Substitute 1 cup chopped dried bananas for dried apples. Increase flour to 1 1/2 cups. Omit raisins and granola. Add 1 cup uncooked oatmeal and 1 cup chopped nuts.