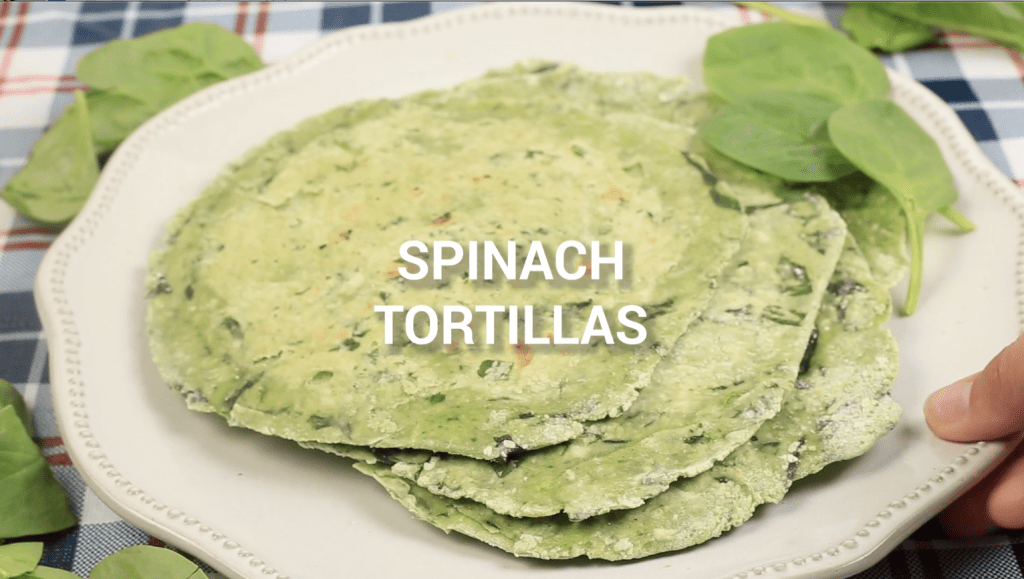 Sandwich Wrap
3 cups

Spinach

2 Tbsp

Water

2 cups

Flour

1/2 tsp

Salt
Recipe Instructions
Transfer spinach and water to blender and purée.
Combine flour and salt in a bowl. Add purée and stir until flour and purée are combined. Add more flour if mixture feels wet.
Dust a flat surface with flour and separate the dough into 8 pieces. Roll the pieces into balls.
Roll each ball until it is 1/8 inch thick.
Heat skillet over medium high heat and add the tortilla. Cook 1-2 mins on each side.