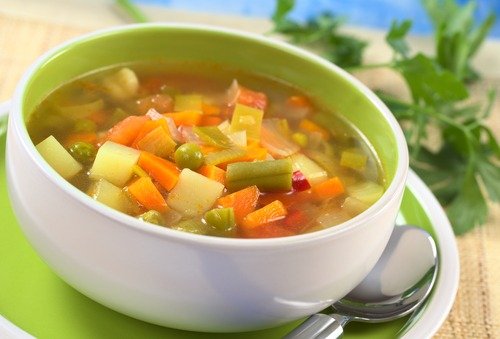 Vegetable Soup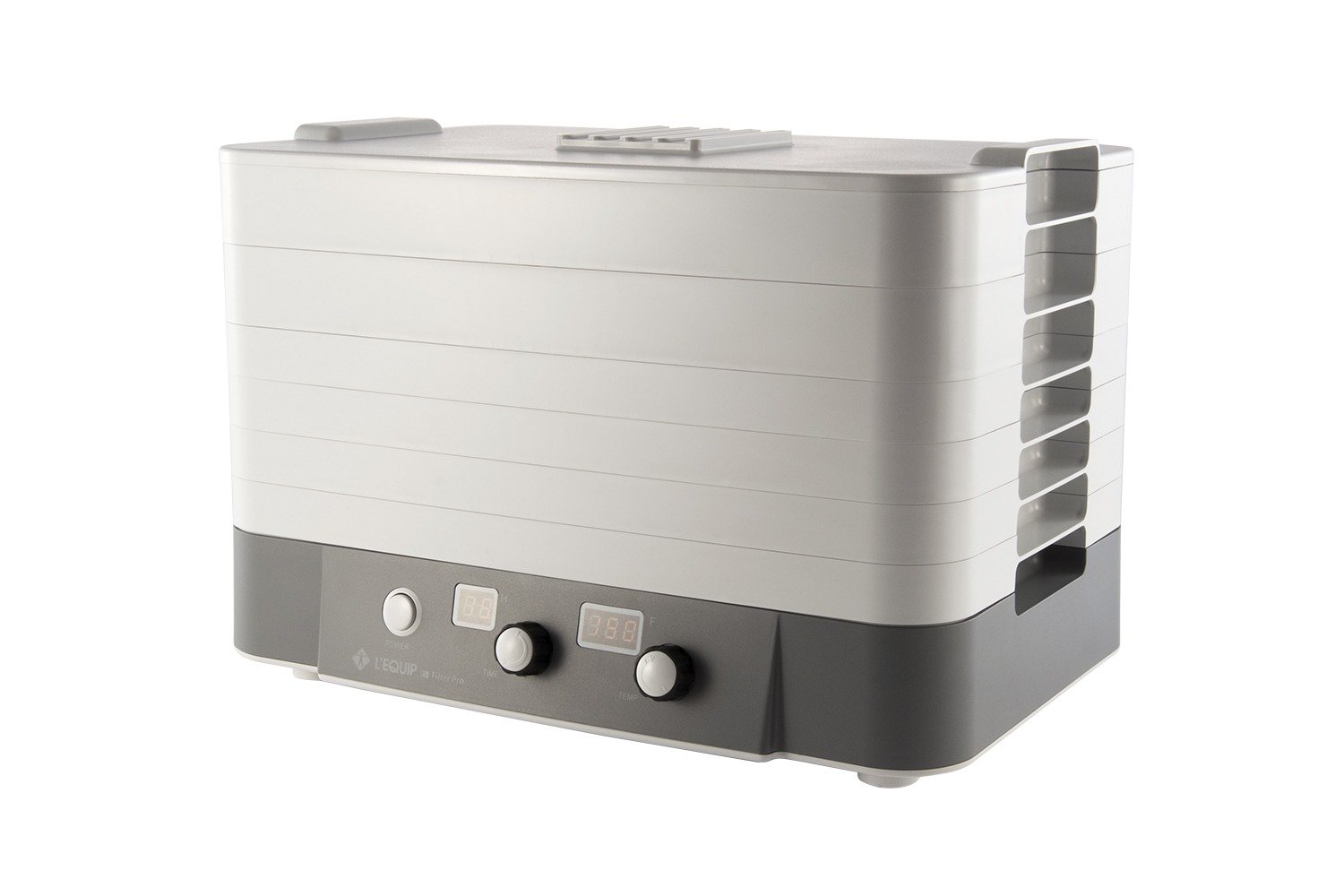 1/2 cup, sliced

dried potatoes

1/4 cup

dried green beans

1/4 cup, sliced

dried sliced carrots

2 tbsp

dried chopped onion

4 cups

water

5

dried tomato slices

3 tbsp

dried green peas

1 heaping tbsp

dried okra (optional)

1 tbsp

dried parsley

1/2 tsp

dried thyme

1/2 tsp

salt

1/4 tsp

pepper
Recipe Instructions
Combine potatoes, green beans, carrots and onion with water in a heavy pot. Bring to boil. Remove from heat. Cover and let stand 3 hours or overnight. Simmer 30 minutes. Add remaining vegetables and additional water if needed. Continue to cook until vegetables are tender, about 30 minutes. Add seasonings. Simmer 10 minutes longer. Makes 5 cups.
Variations:
Minestrone: Substitute 1/2 cup dried kidney beans, navy beans or chickpeas for potatoes. Increase tomato slices to 10 and add 1/4 cup dried sliced zucchini. Add 1/4 cup of shredded cabbage and 1/2 cup dried spinach. Add 1/2 tsp dried oregano to remaining seasonings. Increase final cooking to 20 minutes or until vegetables are tender. Season to taste with additional salt, pepper, and 1/2 tsp Worcestershire sauce. Makes about 7 cups. 
Beef or Chicken Stew: Prepare Vegetable Soup as directed, adding 2 cups cubed dried beef or chicken to vegetables before soaking. Increase dried potatoes to 1 1/2 cups. To thicken, stir together 2 Tbsp flour and 1/2 cup cold water. Pour into the stew, stirring constantly, until thickened. Cover. Simmer 5 minutes. Makes about 7 cups.