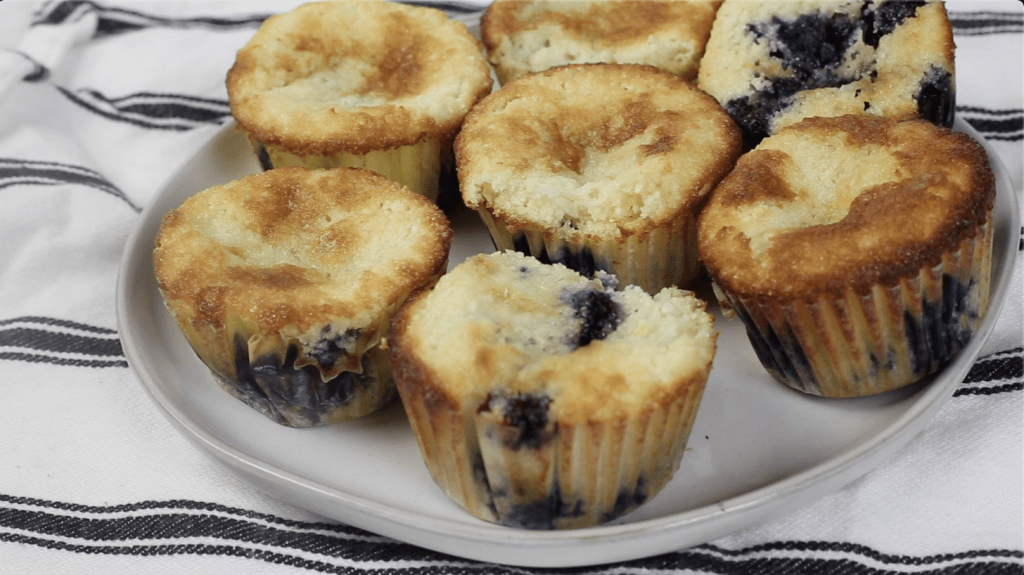 Gluten-Free Blueberry Muffins
1 cup

white rice flour

1/2 cup

sugar

2 tsp

baking powder

1/2 tsp

salt

1 tsp

lemon zest

1

egg

1/2 cup

milk

2 tbsp

canola oil

1 tsp

vanilla extract

1 cup

fresh blueberries
Recipe Instructions
Preheat oven to 425F.
Grease a muffin tin or insert cupcake liners
Using your Artiste with cake paddles, combine white rice flour, sugar, baking soda, salt, and lemon zest.
Mix in egg, milk, canola oil, and vanilla until well blended. Carefully stir in blueberries.
Scoop into the prepared muffin pan, filling each cup about 2/3 full. Bake for 15-20 minutes or until slightly browned.
Cool for 5 minutes before removing from the pan. Transfer to a cooling rack.