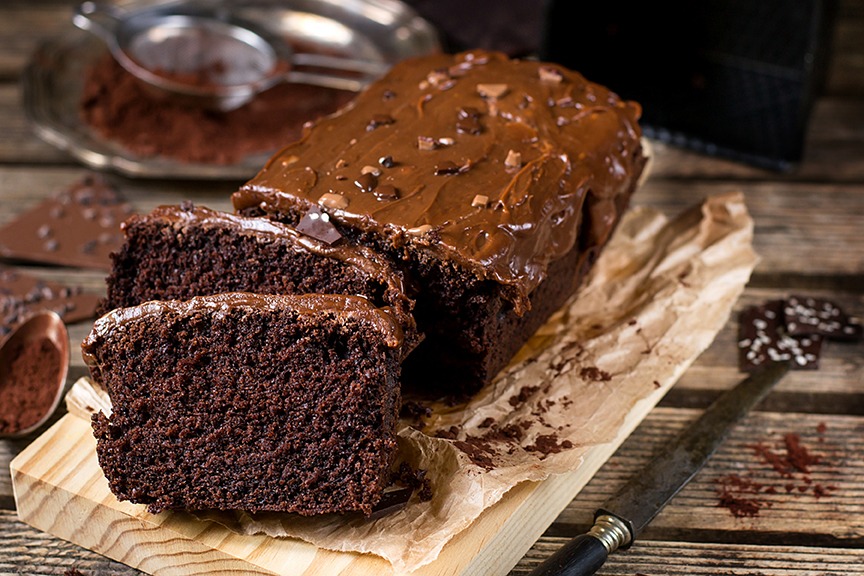 Chocolate Spelt Fudge Cake
Denise Fidler – The Country Baker
Ingredients
Cake

3 cups

Spelt or soft pastry flour (freshly milled)

3/4 cup

Sugar

1/3 cup

Brown sugar

1/4 cup

Cocoa powder

2 tsp

Baking powder

1 tsp

Baking soda

1/2 tsp

Salt

3

Large eggs

3/4 cup

Sour cream

1 Tbsp

Vanilla

3/4 cup

Butter (softened)

1/2 cup

Oil (unflavored)

1 1/3 cups

Cold water
Fudgy Icing

1/3 cup

Chocolate chips or chocolate of choice (melted)

1 cup

Unsalted butter (softened)

2 cups

Powdered sugar

1 Tbsp

Vanilla
Recipe Instructions
Preheat oven to 350°. Butter and lone bottom of two 8″ cake pans with parchment paper.
Mix dry ingredients in large bowl. Cream eggs, sour cream, vanilla, butter and oil in Bosch mixer. Add dry ingredients. Pour in cold water and mix until blended.
Pour into pans and tap several times to get air bubbles out. Bake for 28-34 minutes. Do not over bake! Cool 5 minutes and run a knife around edges before releasing to a cooling rack. 
Fudgy Icing: Beat with mixer until well blended and frost on cooled cakes.