Submitted by Karen Rutherford - @cakedecorist.com​
There are many kinds of bread out there, such as yeast breads, quick breads, sweet breads, sour dough, and whole grain, to name a few. One bread in particular is something I believe every baker should learn: the deliciously sweet lemon zucchini bread recipe!
When you're craving that perfect homemade bread but you don't have any yeast, you don't need to worry. This quick fix bread dough recipe is without yeast, and will have you baking in no time. 
This bread is crispy, sweet, and savory. It is perfect when paired with spreads, butter, and side-dishes. I assure you that this moist and tender texture along with its delectable flavor will be worthwhile and gratifying.
Servings and Preparation Time 
Preparation: 10 minutes
Cooking time: 35 to 45 minutes
Total time: 45-55 minutes
Yield: 4 servings
What you will need: The Easiest Way to Make Bread Dough Without Yeast
 

2 cups all-purpose flour

1 ½ teaspoon baking powder

1 tsp baking soda

2tsp salt

A cup of buttermilk

1 tbsp vegetable oil

1 tbsp of sugar
Stand mixer

Measuring cups

Measuring spoons

Sifter

Whisk

Bench scraper

7-inch Loaf pan
Step by Step Instructions:
Preheat the oven to 375°F. Grease and flour loaf pan. 




In a

Bosch Mixer

with flour sifter attachment, sift together the flour, baking powder, baking soda, and salt. You can use a regular sifter if you don't have the attachment. Sift directly into the mixer bowl. 




In a separate bowl, mix buttermilk, sugar, and vegetable oil until incorporated.




In the dry ingredients create a well, pour milk, sugar, and oil mixture unto the well. Mix them until combined using the dough hook.




Knead on speed 1 or 2 until it becomes smooth. Add flour as needed when mixing. 




Check the dough using the windowpane method, then form it into an elongated round about 6-7 inches.




Next, transfer the formed dough into the prepared loaf pan. Brush the whole loaf with egg wash or buttermilk, with the use of a sharp knife, cut ¾ inch deep X into the center top of the dough.




Bake in the oven for 35-45 minutes or until it's golden brown. When finished, let it cool on the drying rack for at least 5 minutes before slicing.

<!I don't know what this is for, but I'm not removing it, just in case.>
Tips and Tricks: The Easiest Way to Make Bread Dough Without Yeast
Scoring or cutting the center top of the dough helps the bread bake evenly. Covering with foil halfway through bake time prevents the crust from over-browning. The bread will last up to 3 days at room temperature and up to 1 week if refrigerated. You can toast it or eat it with honey butter or any desired spreads to satisfy your taste buds.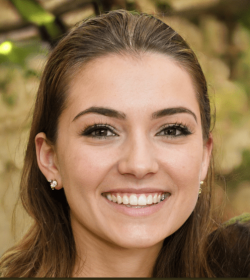 Karen Rutherford is founder and editor in chief at Cakedecorist. You will often find her in the kitchen creating edible works of art or trying out some new recipes. As a pâtissière and baking enthusiast, Karen has decided to share her abundant knowledge with the internet audience and provide only the best tips and recipes for baking and decorating your favorite sweets.