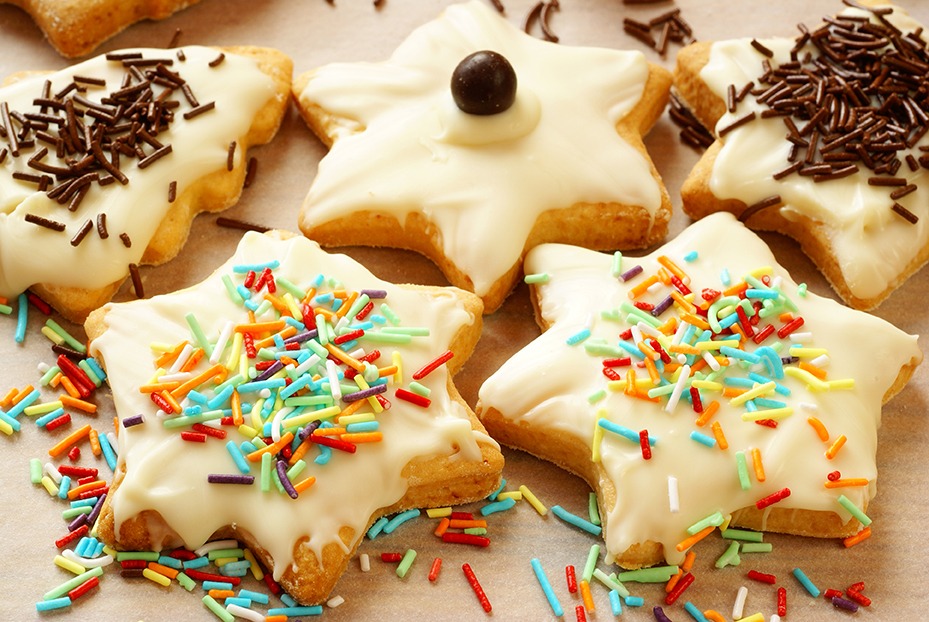 Super Soft Sugar Cookies
Bob Hair – Sandy Bosch Kitchen Center
1 1/2 cups

Sugar

1/2 cup

Light corn syrup (Karo)

1 cup

Shortening

1/2 cup

Margarine

2

Eggs

1 tsp

Vanilla

1 cup

Milk

1 tsp

Salt

8 tsp

Baking powder

1 tsp

Baking soda

6 1/2 cups

All-purpose flour
Recipe Instructions
In Bosch mixing bowl using cookie paddles, cream sugar, corn syrup, butter, shortening, eggs, and vanilla. Add milk and mix slowly. Add dry ingredients. Dough will be a little sticky. Refrigerate covered for 1 hour. Roll out on floured surface 1/8″ – 1/4″ thick. Cut out with cookie cutter. Place on ungreased cookie sheet. Bake 10-12 minutes at 375°.
Optional Raisin Filling:
2 cups raisins cooked in 3 cups water. Add 3/4 cup sugar, 1/2 tsp vanilla, and thicken with cornstarch (about 3 Tbsp). Put 1 big Tbsp filling between 2 dough circles. Press edges well. Bake as directed above.