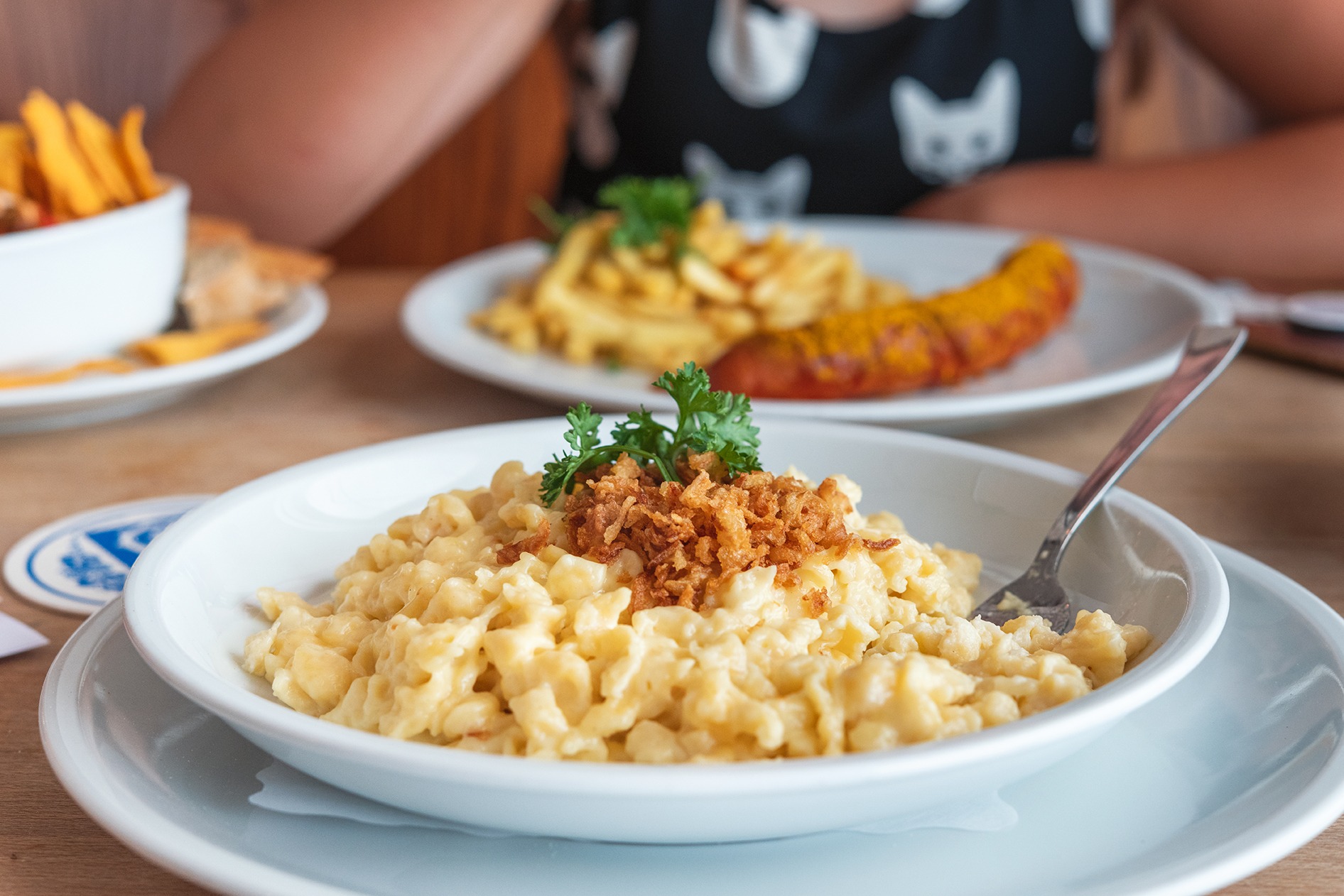 Spaetzle – Quick & Tasty Pasta
Mary Ann Barnett – Prairie House Distributors
2 1/3 cups

Durum flour (use medium fine setting if grinding in Nutrimill)

1 (10 oz) pkg

Frozen spinach (thawed chopped & squeezed dry)

2

Large eggs

1/2 cup

Milk

1/4 tsp

Ground nutmeg

1 tsp

Salt

2 Tbsp

Butter or margarine (1/4 stick)

2 Tbsp

Parmesan cheese (grated)

1/4 tsp

Fresh ground pepper
Recipe Instructions
In 6 quart pan, bring 4 quarts of water to a boil. While water in pan comes to a boil, add to the Bosch bowl: flour, spinach, eggs, milk, nutmeg, 1/2 tsp salt and 1/2 cup water. With dough hook, cookie paddles or batter whisks, beat until smooth.
Reduce heat on boiling water. Press mixture through a spaetzle maker. If you don't have a spaetzle maker you can push mixture through a colander or use coarse shredder from Bosch slicer shredder. As spaetzle cooks, it will rise to the top of the water. (Approximately 2- minutes until it becomes tender but firm). Stir gently and lift out into colander to drain.
In non-stick skillet over medium heat melt butter, parmesan cheese, pepper and remaining 1/2 tsp salt. Stir in spaetzle and heat thoroughly. Makes 6 servings.