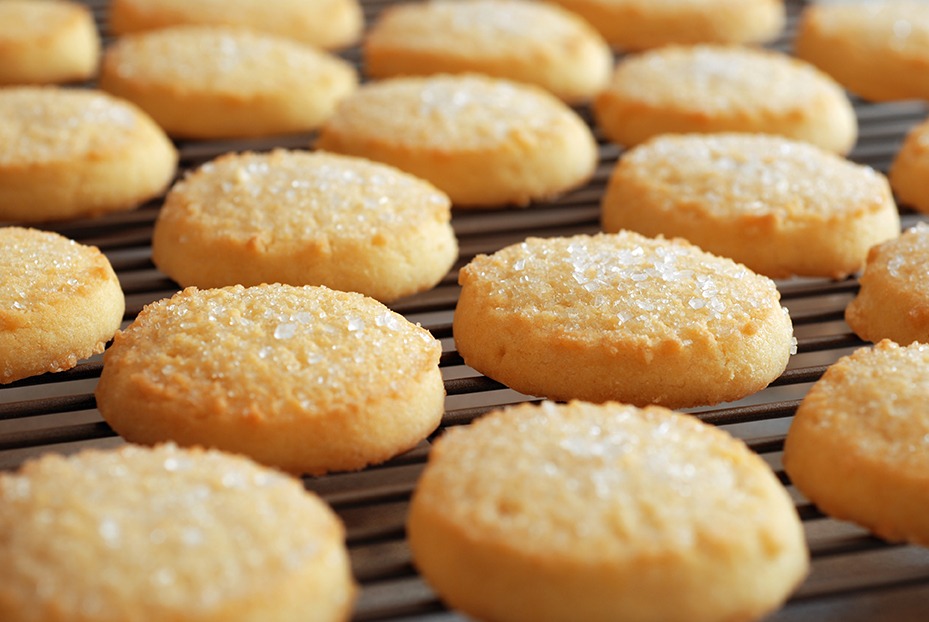 Mary Ann's Shortbread Cookies
Mary Ann Barnett – Prairie House Kitchens
2 cups

All purpose flour*

1/2 cup

White sugar

1 tsp

Vanilla

1/2 cup

Butter

1/2 cup

Margarine
Recipe Instructions
Add flour and sugar to Bosch bowl. Using Cookie paddles or batter whisks, blend. Add butter, margarine and vanilla. Mix until batter holds together. Use small ice cream scoop to make balls the size of a walnut. Place on ungreased cookie sheet. Flatten with a fork. Bake 12-13 minutes in 350° oven.
*Optional: Grind organic soft white wheat and sift out bran.
Variation: Make vanilla sugar in place of vanilla and sugar. Use 1″ pieces of vanilla bean to 2 cups white sugar. Add to covered pint jar. For best results make 48 hours in advance. Will keep indefinitely at room temperature. Flour and vanilla sugar, add 1 cup butter and mix well (until crumbly). Take dough and at it into buttered porcelain 9 1/2″ quiche pan. Bake in 350° oven 13-14 minutes or until edges become golden.