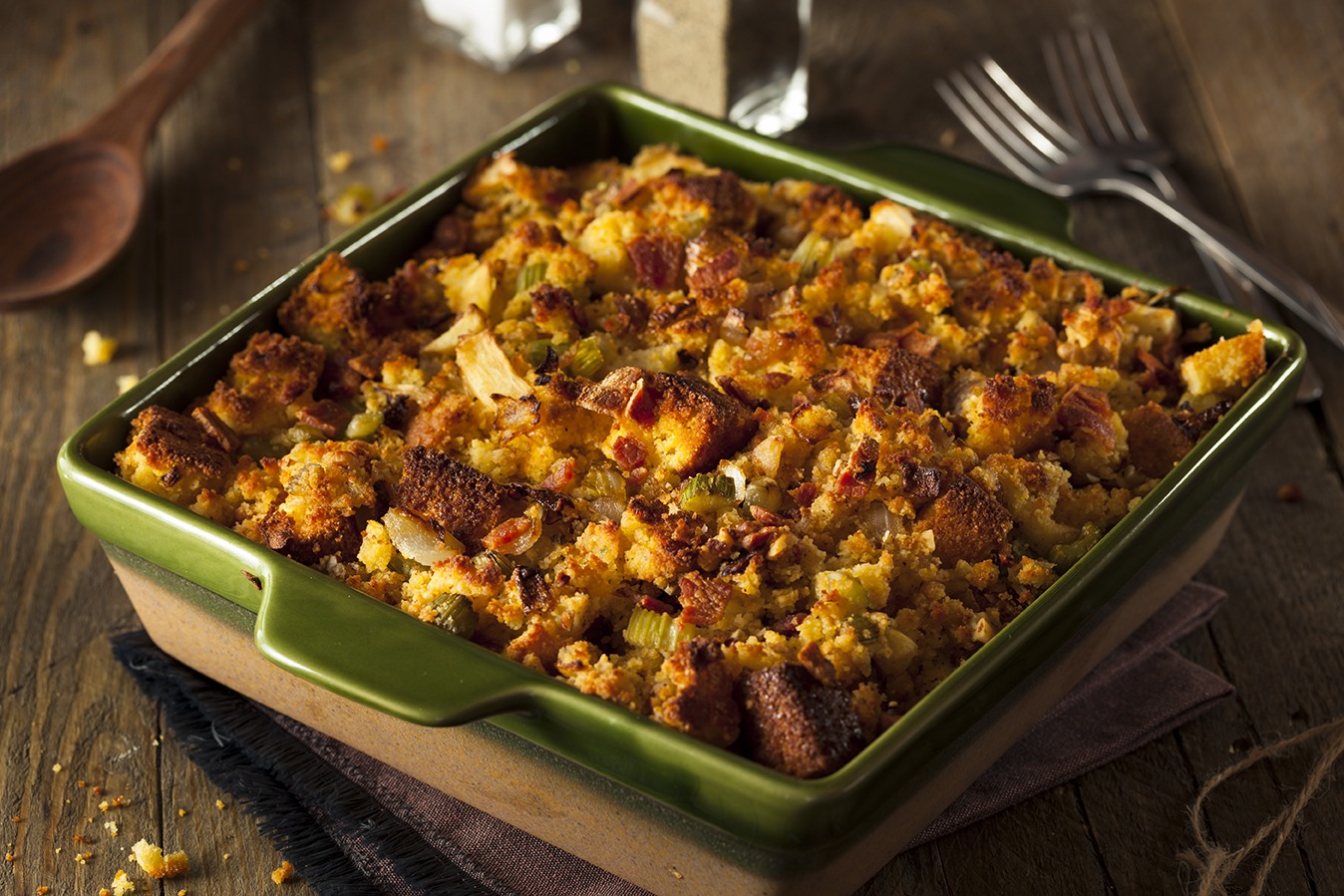 Corn Bread Chile Stuffing
Ian Black – Winnipeg Bosch Kitchen Centre
Double corn bread (recipe next page)

1/2 cup

Butter

1 1/2 cups

Onion (chopped)

1 cup

Celery (chopped)

1

Small red pepper (chopped)

1 clove

Garlic (minced)

1 can (4 oz)

Mild chiles (rinsed, seeded and chopped)

1 to 1 1/2 cups

Chicken broth

1 Tbsp

Dried thyme

3

Eggs (lightly beaten)
Salt & fresh black pepper to taste
Recipe Instructions
Prepare Double Corn Bread a day or two in advance or have frozen up to 6 months. Break up into large chunks about the size of very large croutons. Place in shallow baking dish and cover loosely with clean towel. Let dry for 1 or 2 days.
Roll dried pieces into crumbs between your hands in a large bowl. Melt butter in large skillet. Sauté onions and celery until almost soft, about 5 minutes. Add red pepper. Sauté another 5 minutes and add minced garlic during the last minute of frying. Next add sautéed vegetables and all remaining ingredients to crumbs in large bowl. Mix until well blended. Add salt & pepper to taste. Cool.
Use for stuffing chicken, Cornish hens, and turkey.