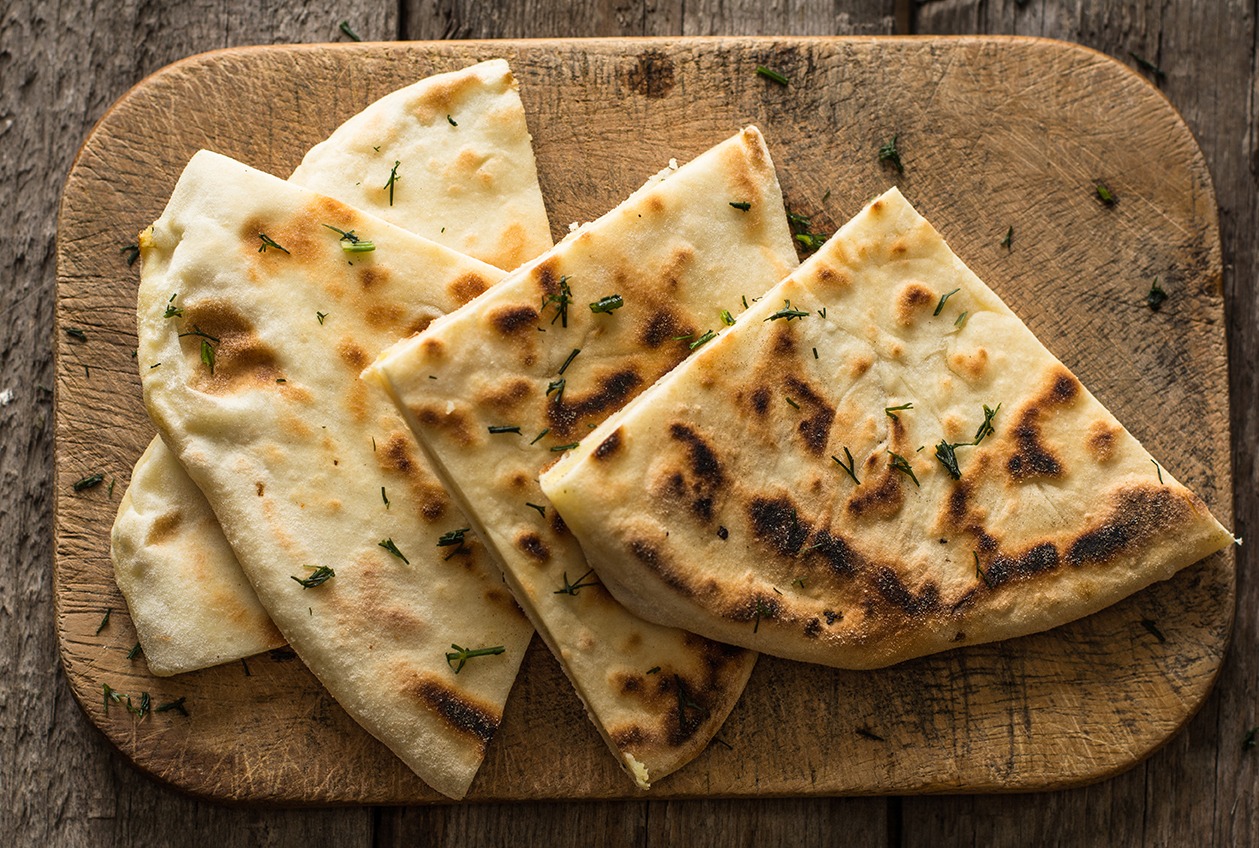 Whole Wheat Pita Bread
Carol Stiles – Victoria Bosch Kitchen Center
3-4 cups

Freshly milled wheat flour

1 Tbsp

Saf instant yeast

1 1/4 cups

Water

1/2 tsp

Salt
Recipe Instructions
Place water, 2 cups of flour, yeast and salt in Bosch bowl with dough hook. Start on speed 1. Mix for 30 seconds. Add additional flour 1 cup at a time until dough makes sticky ball. Let knead 3 to 4 minutes. 
Using oiled hands remove dough from bowl. Divide dough into balls approximately the size of tennis balls. Using a floured surface roll balls into 5″-6″ circles, (about 1/8″ thick). Pick up circle and flip over onto a clean dry towel over them and let rest for 20 to 40 minutes.
Preheat oven to 500°. When ready to bake, pick up pitas and flip over again onto a steel cooling rack. Place rack in oven and let bake for 4 to 5 minutes. They will puff up. Remove from oven and let cool before filling with your favorite food: Chicken salad, tuna salad, chili, green salad with sprouts, etc.
Can also be baked on a pizza stone.