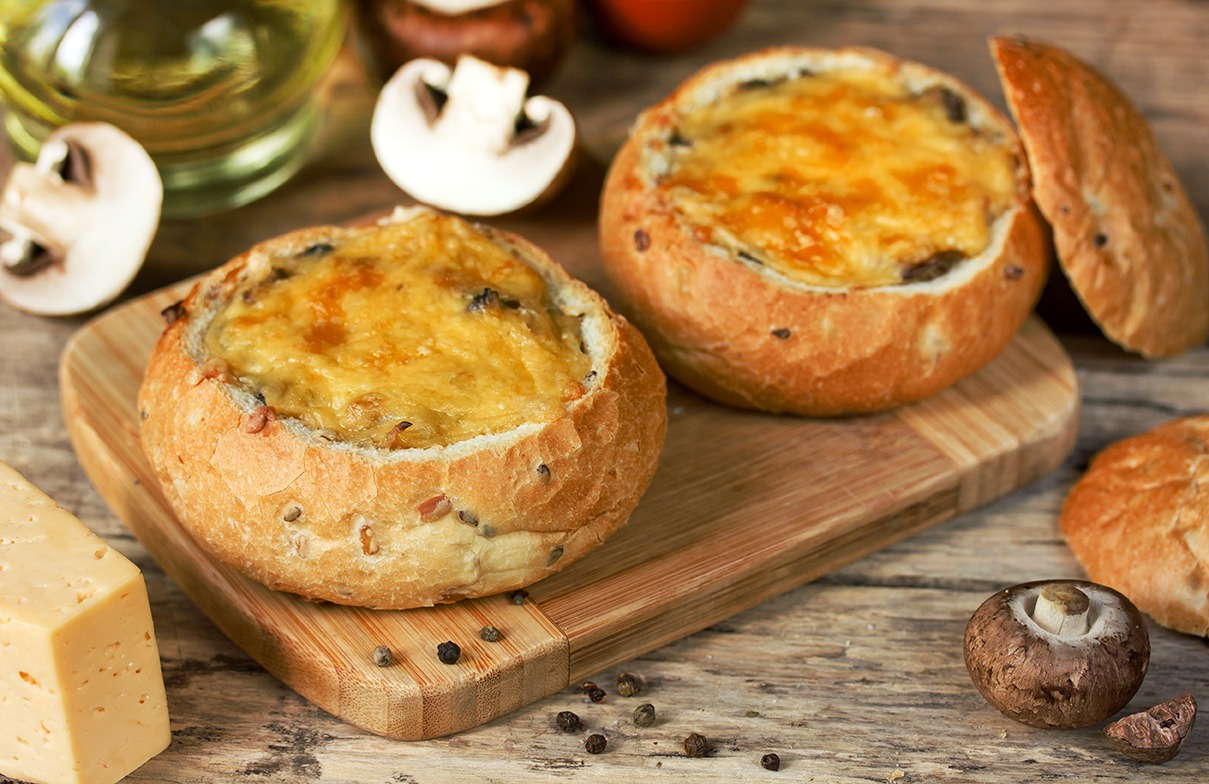 Whole Wheat Bread Bowls
Brad E. Petersen – "Cooking with Chef Brad"
4 cups

Warm water (approx. 115°)

3 Tbsp

Barley malt

2 Cups

Wheat flour (freshly ground Prairie Gold or other hard white wheat) (additional flour will be needed)

2 cups

High gluten flour (or Natural White from Wheat Montana)

2 Tbsp

Kitchen Resource Dough Enhancer

2 Tbsp

Salt

2 Tbsp

Saf instant yeast (or other instant yeast)
Recipe Instructions
Add ingredients to Bosch bowl. Mix thoroughly. Continue adding whole wheat flour until mixture cleans sides of bowl. Knead on speed one for 6-8 minutes or until gluten is developed. Put lid on bowl and let dough down. Dough hook should turn 5 revolutions. This is called "pestering" the dough.
Replace lid and repeat pestering process again. After pestering is completed, shape dough in rounds and place on parchment lined cookie sheet. Slash tops of bowls. Rise until doubled. Brush with egg and bake in preheated 350° oven for 25-30 minutes or until internal temperature reads 200°.
Cut small piece off top of bread bowl. Using fork, hollow out inside. Be careful not to punch a hole through sides or bottom. Makes 6 soup bowls.