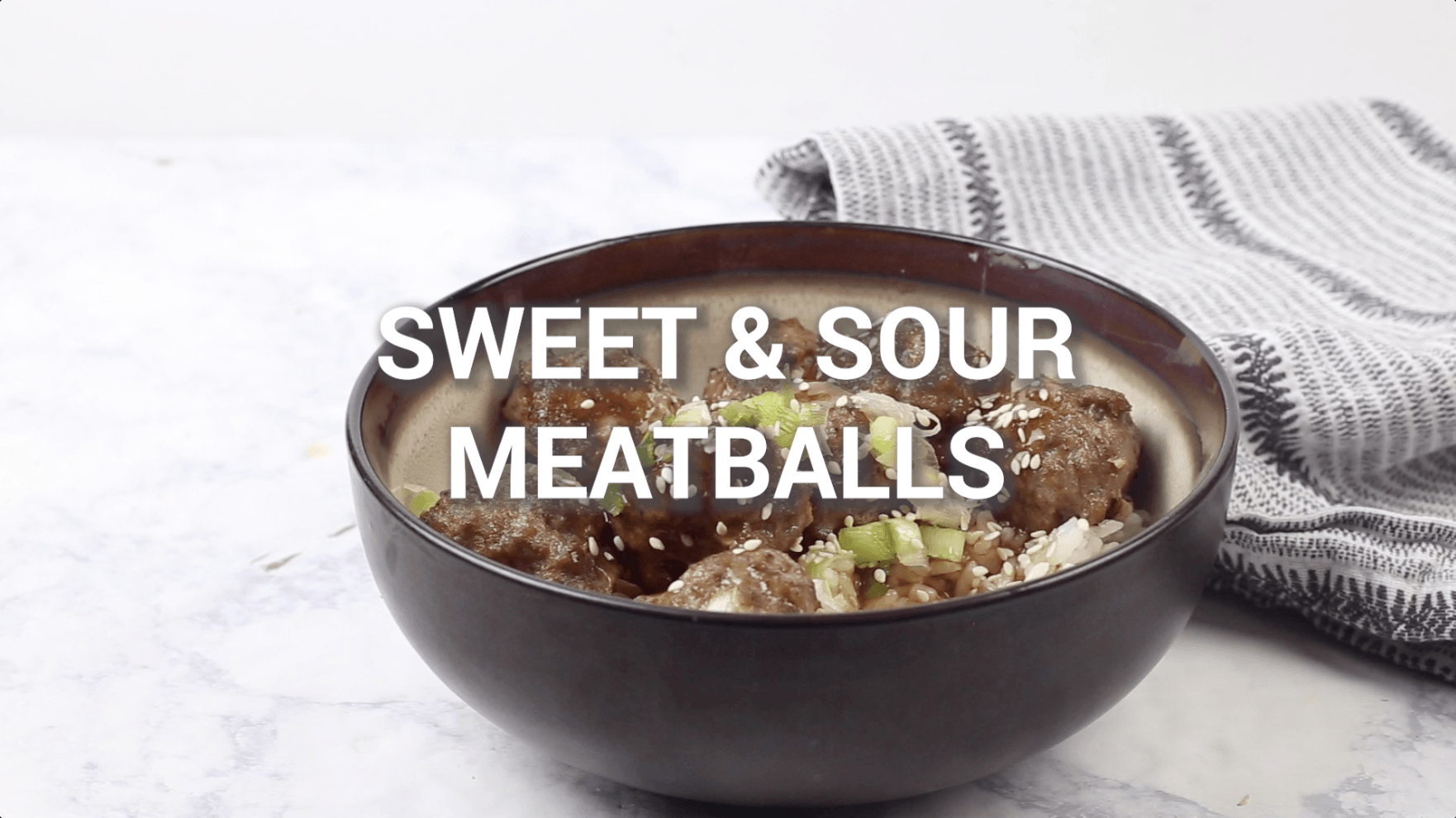 Sweet and Sour Meatballs:
Ingredients
Meatballs

1 lb

ground beef

1 Tbsp

soy sauce

1 Tbsp

milk

1

egg

1/4 cups

onion, chopped

1 1/2 Tbsp

flour

1/2 tsp

garlic powder

3/4 tsp

salt

Dash of

black pepper
Sauce:

3/4 cup

honey

1/2 cup

vinegar

1/4 cup

ketchup

1 Tbsp

soy sauce

1 Tbsp

corn starch

1 1/2 Tbsp

water
Green onions
Sesame seeds
Recipe Instructions
Preheat oven to 400 F.
Mix together ground beef, soy sauce, milk, egg, onion, flour, garlic powder, salt, and pepper until combined. Scoop into rounded balls and place on greased cookie sheet.
Bake meatballs for 10-15 minutes until browned.
Add honey, vinegar, ketchup and soy sauce to a medium sauce pan. Heat to a simmer over medium heat, stirring frequently. Combine water and corn starch in a small bowl, whisk into the sauce mixture. Continue simmering until sauce thickens.
Pour sauce over meatballs and serve with rice. Garnish with green onions and sesame seeds if desired.