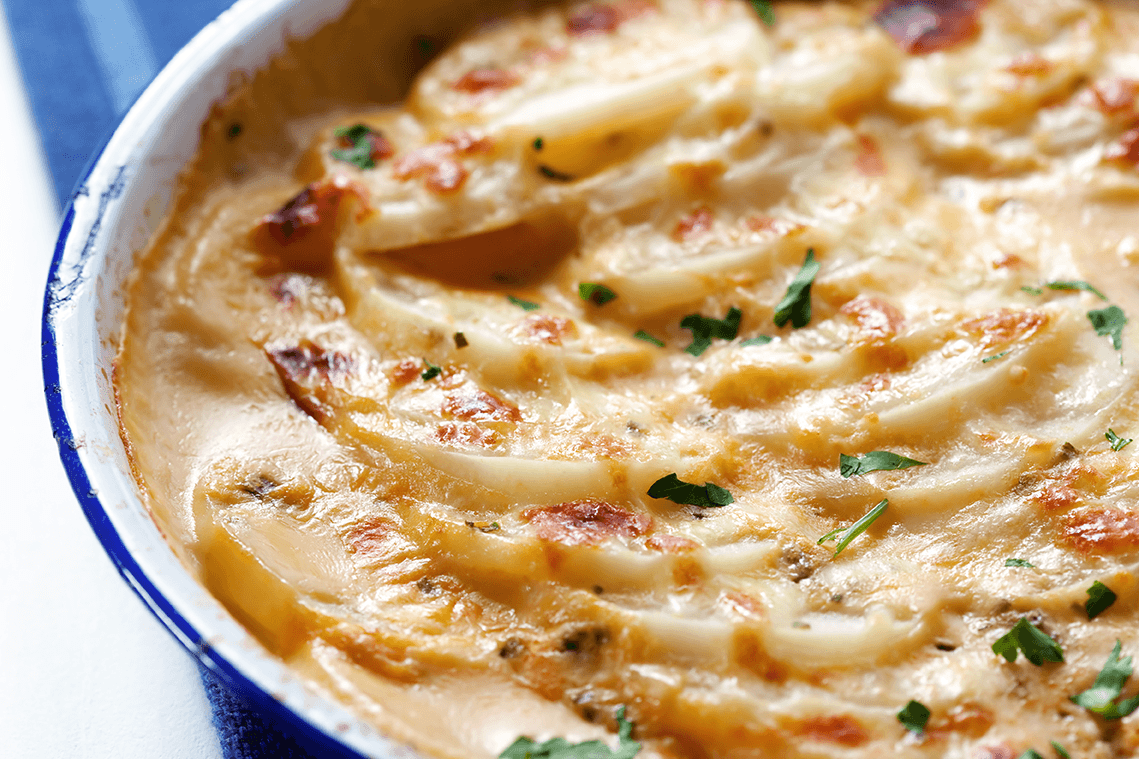 Potatoes Au Gratin
4 Tbsp

butter

4 Tbsp

flour

1 tsp

salt

1/4 teaspoon

pepper

2 cups

milk

1 cup

shredded cheddar cheese

5-6, peeled

medium potatoes

1, peeled & halved

medium onion
Recipe Instructions
Use the shredding blade on the Large Slicer Shredder to shred cheese into bowl. Remove and set aside.
Place the slicing blade on the Large Slicer Shredder and slice the onion and potatoes into the mixing bowl. Cover with cool water to keep the potatoes from turning brown until ready to use.
In a small saucepan, melt the butter. Add the flour, salt, and pepper. Stir until smooth and cook for 1 minute over medium heat.
Gradually add milk. Stirring constantly, bring to a gentle boil and cook until thickened and bubbly. Remove from heat; stir in cheese until melted.
Place half of the potatoes in a greased 9×13″ baking dish. Pour about half of the sauce over the potatoes. Repeat layers. Garnish with additional shredded cheese, if desired.
Cover and bake at 350ºF for 40-45 minutes. Uncover and bake 10-15 minutes longer, or until the potatoes are tender and sauce is bubbly.