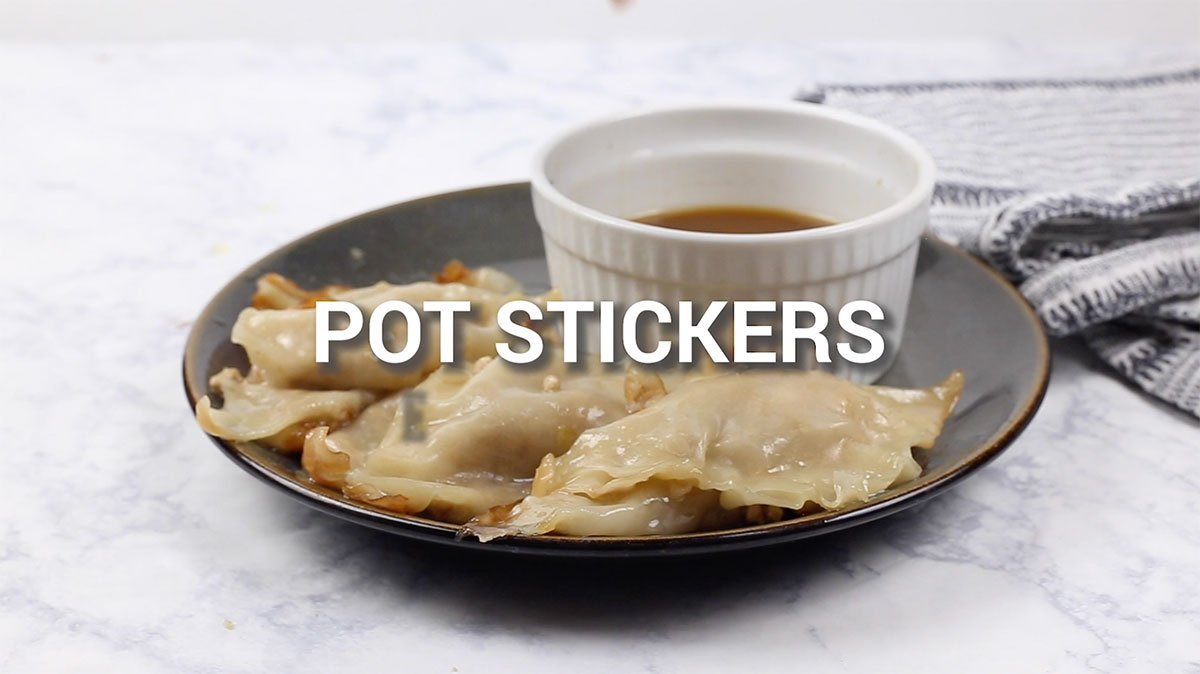 Pot Stickers
Ingredients
Pot Stickers

1 lb

Pork loin

3

Green onions

1 cup

Shredded cabbage

2

Garlic cloves

1 tsp

Ginger powder

1 Tbsp

Sesame oil

1 Tbsp

Rice wine

2 Tbsp

Soy sauce

1 Package

Dumpling wraps or wonton wrappers
Sauce

1/2 cup

Soy sauce

1 Tbsp - chopped

Green onion

1 Tbsp

Chili garlic sauce

2 tsp

Sesame oil

2 tsp

Rice vinegar

1/2 tsp

Ginger

1 - minced

Garlic clove
Recipe Instructions
Pot Stickers:
Add cabbage, green onions, garlic along with meat to meat grinder. Process through grinder.  Place meat mixture in frying pan on medium heat.  Cook until meat is done and vegetables are soft. Add garlic, ginger, sesame oil and soy sauce, let cool.
Place 1 Tbsp of meat mixture on center of dumpling wrapper. Fold the wrappers in half and seal with a little bit of water. Fry and steam pot stickers. Add 2 tbsp oil to a pan and cook on medium-high. Add 3/4 cup water and steam 6-8 mins. Once water evaporates, add 2 tbsp oil and cook for 1 min.
Sauce:
Combine sauce ingredients and mix well.  Serve with pot stickers.