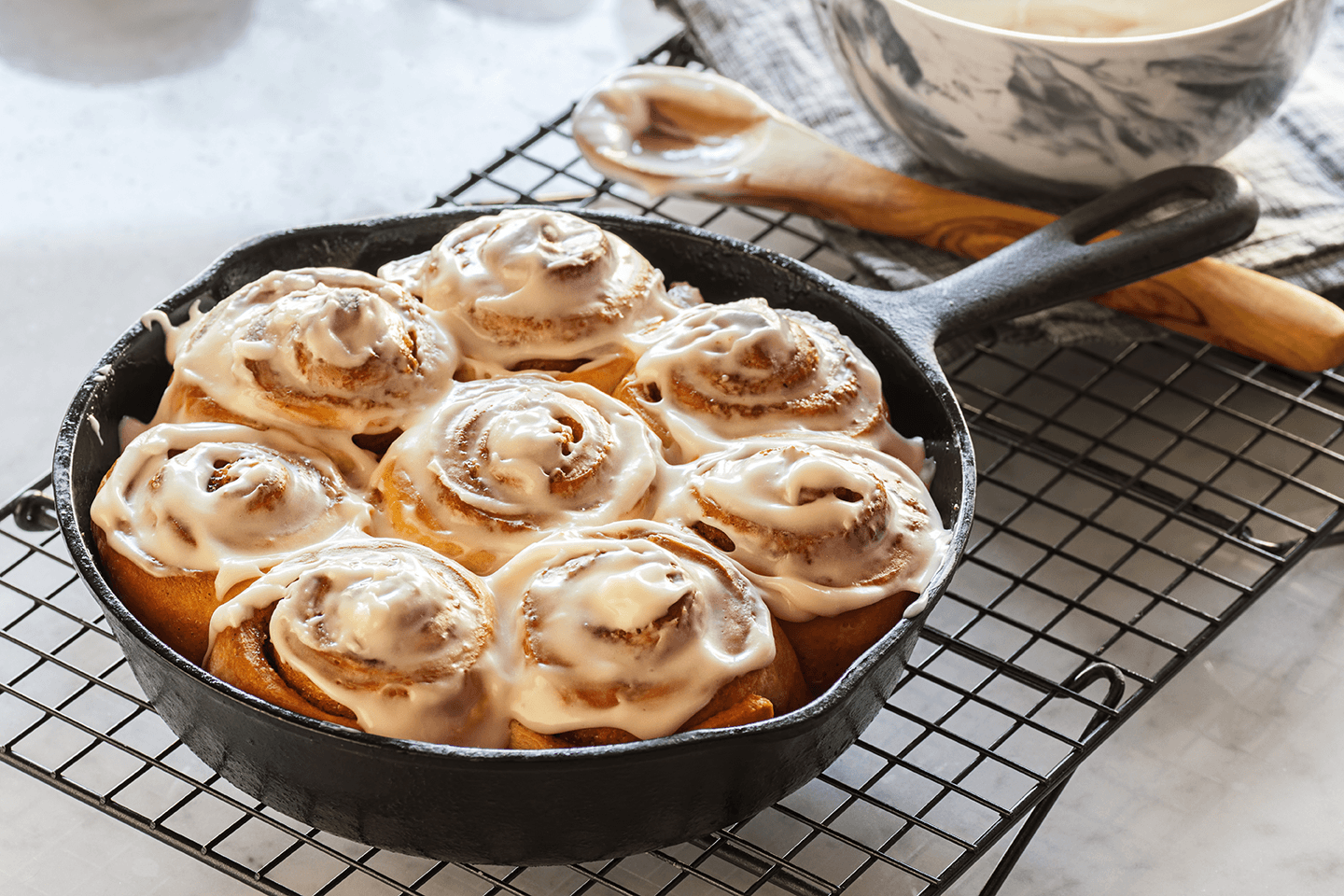 Orange Rolls
Ingredients
Orange Rolls

1 cup, warm

milk

1 cup, warm

water

4 Tbsp, softened

butter

4 Tbsp

sugar

1 1/2 Tbsp

instant yeast

4 1/2 to 6 cups

unbleached white flour
Orange Butter Mixture

1/2 cup, unsalted

butter

1 cup

sugar
zest of one orange
Recipe Instructions
In a small saucepan, boil orange butter mixture ingredients together for 30-60 seconds. Remove from heat and let cool, and then set aside for later.
With dough hook in place, add milk, water, butter, sugar, salt, about half the flour, and the yeast into the mixing bowl. Use the "M" switch to incorporate.
Optional step: for enhanced flavor and texture, allow the batter to sit for 15-30 minutes, until it becomes bubbly.
Slowly increase to Speed 2 and continue adding remaining flour, a little at a time, until the dough pulls away from the sides of the bowl. You may not need all of the flour. Continue kneading at Speed 2 for 5-6 minutes until the dough is smooth and elastic.
Lightly flour your hands and the counter. Roll dough into a rectangle. Brush with orange butter mixture. Roll up tightly. Cut into 1″ slices using a dough cutter or dental floss. Place on a parchment-lined sheet pan or a greased 9×13″ pan. Let rise until doubled.
Bake at 350º for 20-25 minutes. Top with frosting or drizzle with a glaze of powdered sugar, vanilla, and water.