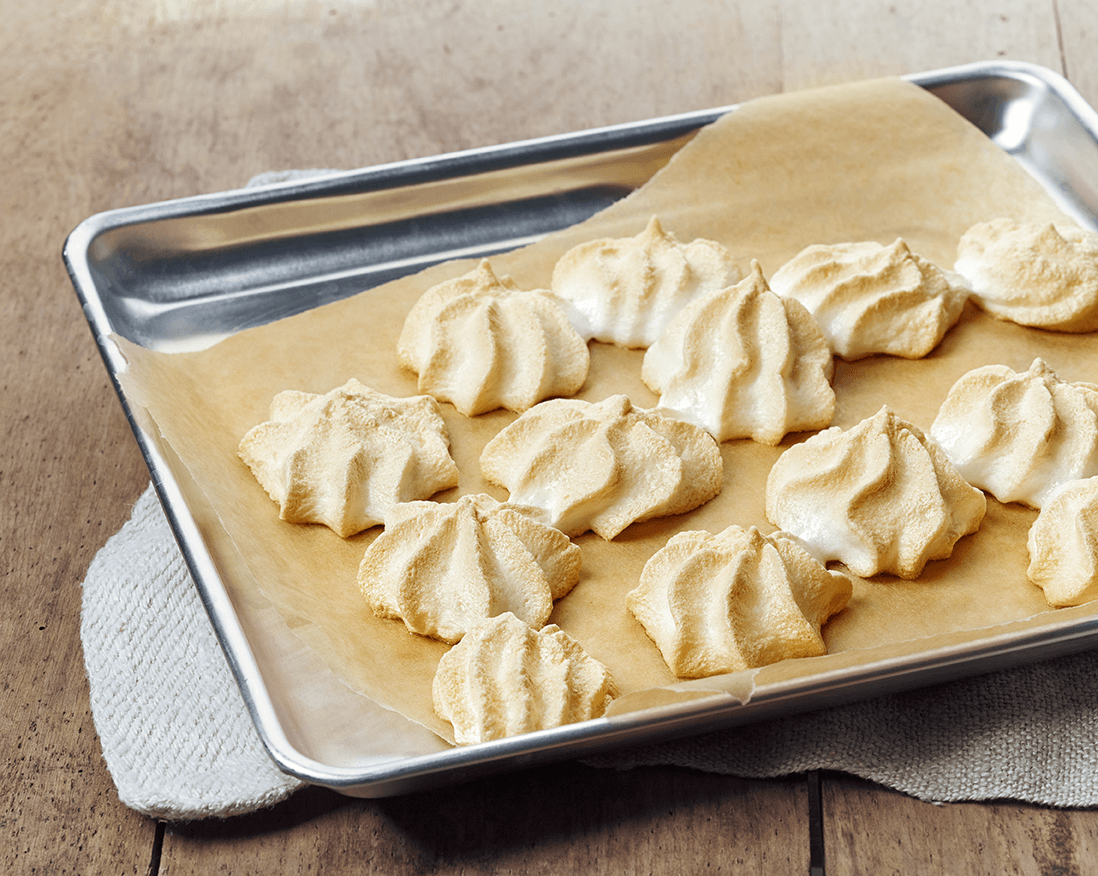 Meringue Cookies
3

egg whites

1/4 tsp, OR 1 pinch salt

cream of tartar

3/4 cup

sugar

1/4 tsp

vanilla OR almond extract
Recipe Instructions
Make sure the mixing bowl and whips are very clean and completely dry. Any oily residue or moisture will prevent the meringue from forming. Place the wire whips on the mixer. Add egg whites to the mixing bowl.
Gradually increase to Speed 2 and whip until eggs are foamy. Add cream of tartar or salt and gradually increase to Speed 4. Whip until soft peaks form.
Gradually add sugar and continue whipping on Speed 4 until stiff peaks form.
Add 1/4 tsp vanilla or almond extract, if desired.
Pipe or spoon meringue onto a parchment-lined cookie sheet and bake at 200ºF for 90-120 minutes, until cookies are dry and crisp.
Turn off the oven and leave the oven door slightly ajar while the cookies dry, several hours to overnight.