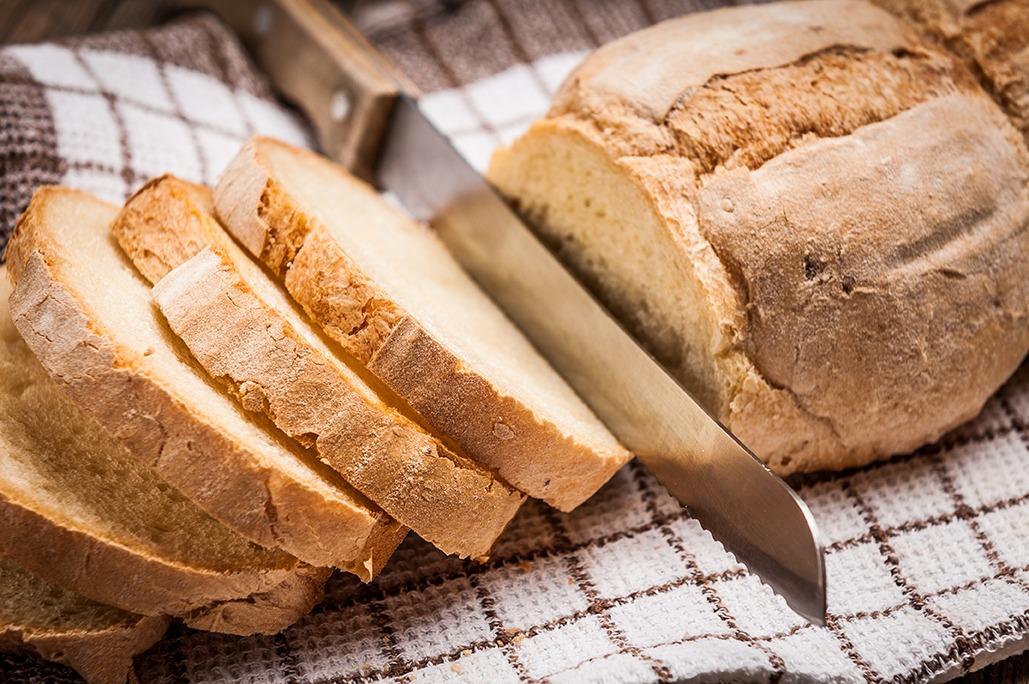 Lacey's Basic White Bread
Lacey Lee – This Is The Ace
5 1/2 cups

Hot water (hot to touch, not enough to burn)

1 1/2 cups

Oil

3/4 cup

Honey

3/4 cup

Applesauce

3/4 cup

Dried powdered milk

3/4 cup

Dried mashed potatoes

2 Tbsp

Kitchen Resource Dough Enhancer

2 Tbsp

Kitchen Resource Vital Wheat Gluten

2 Tbsp

Real salt

2 Tbsp

SAF instant yeast

12-16 cups

Bread flour
Recipe Instructions
Pour water into bowl. Add 6 cups flour, dough enhancer, gluten, powdered milk, dried mashed potatoes, oil applesauce, honey and yeast. Use "M" (momentary) switch and mix well.
Add additional 5 cups flour and salt. Turn to speed 2, continue adding flour 1/4 cup at a time until dough pulls away from side of mixing bowl. Knead on speed 2 for 5 minutes.
Oil or grease hands and counter. Divide dough in equal parts. Put into greased bread pans and let rise, (no more than 20 minutes). Bake at 325-350° for 25-30 minutes. Makes 5 loaves of bread, or 3 loaves of bread plus cinnamon rolls and a pizza. Bake cinnamon rolls only 20 minutes.