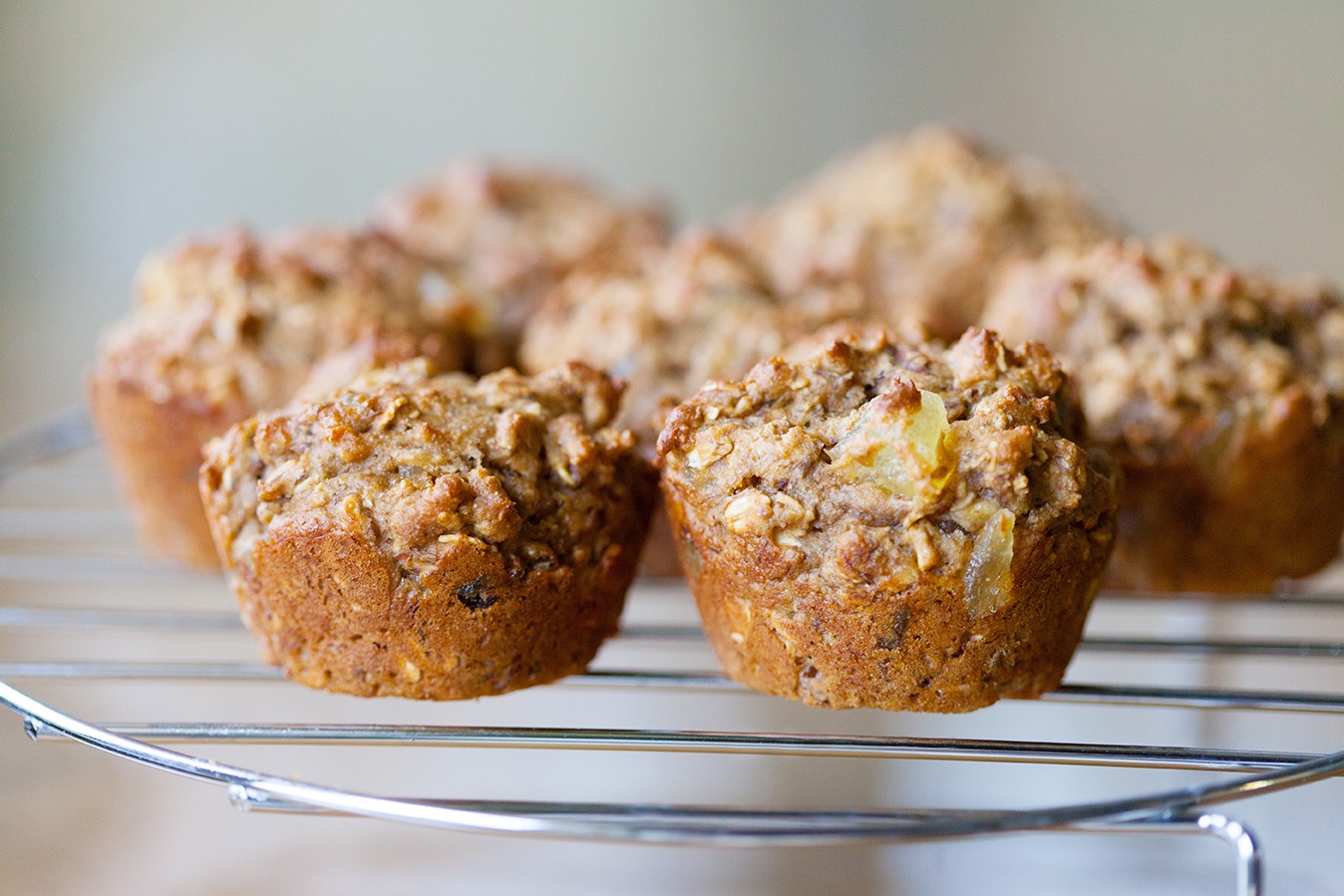 Ian's Monster Muffins
Ian Black – Winnipeg Bosch Kitchen Centre
Ingredients
A Ingredients

1

Egg

1/4 cup

Canola oil

1/2 cup

Applesauce

2 cups

Ripe bananas (approx. 4 bananas)

1 tsp

Vanilla
B Ingredients

1 1/4 cups

Whole grain flour*

1 1/4 cups

Flax

1/2 cup

Raisins

1/2 cup

Craisins (dried cranberries)

1 1/4 cup

Rolled oats*

1/4 cup

Brown sugar or honey (optional)

1 1/2 tsp

Baking powder

1/2 tsp

Salt

1 tsp

Baking soda

1 tsp

Cinnamon
Recipe Instructions
*If you grind your own wheat and rolled fresh oats, the flour includes bran and wheat germ. If you are using whole wheat flour, measure 2 Tbsp wheat bran and 1 Tbsp wheat germ in a measuring cup and add to whole wheat flour to make 1 1/4 cups.
Preheat oven to 325°. Mill wheat. Measure flax into your BOSCH blender and blend on speed 1 for a few minutes, or until there are no whole seeds left. Soften craisins and raisins. 
Place all "A" ingredients in blender and blend until smooth. If you are using honey add that to blender ingredients as well. Place all "B" ingredients with ground flax in Bosch mixing bowl fitted with wire whips and splash ring. Mix well. Add blender mixture slowly into bowl and mix on speed 1 or jog until just combined. Fill greased muffin cups almost full. Bake at 325° for 20-25 minutes or until set and golden. Makes 6 monster muffins or 1 dozen medium size muffins.