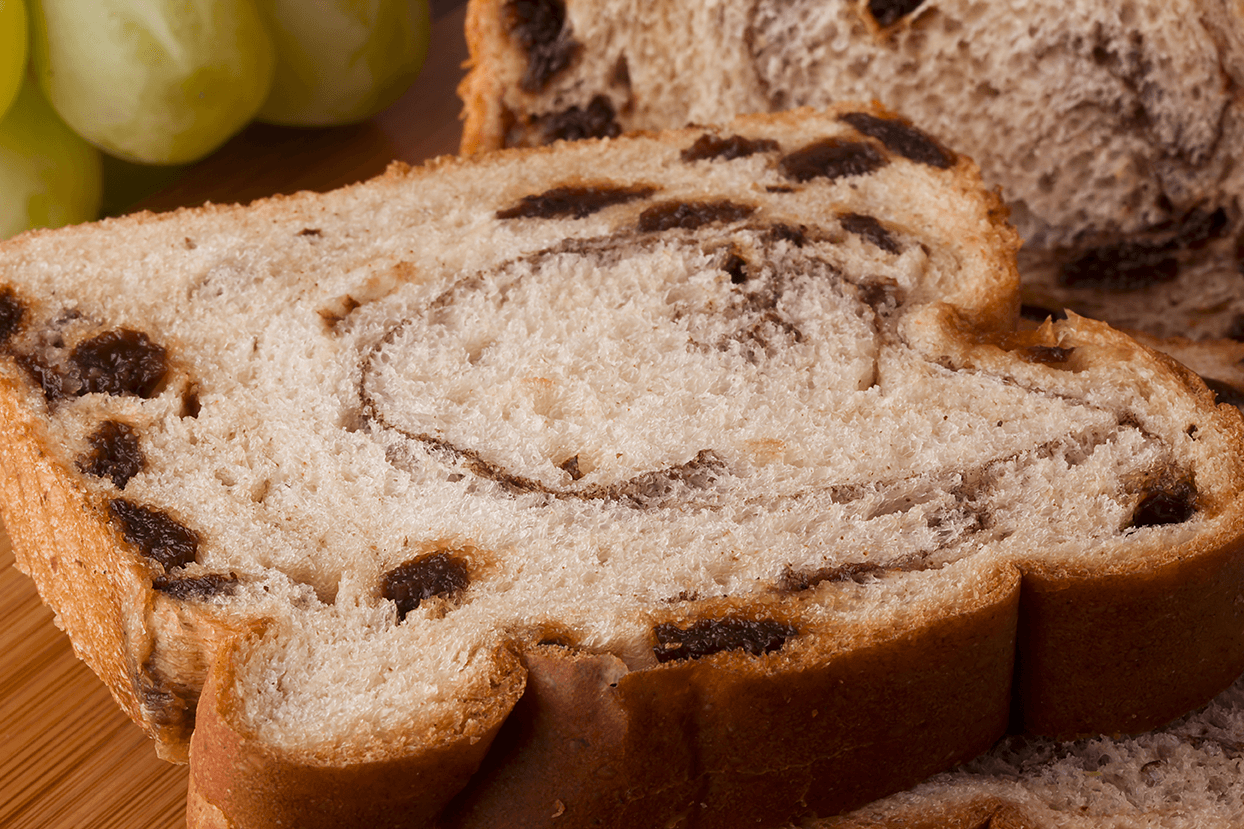 Cinnamon Raisin Bread
1 cup, warm

milk

1 cup, warm

water

4 Tbsp, softened

butter

4 Tbsp

sugar

2 tsp

salt

1 1/2 Tbsp

instant yeast

4 1/2 to 6 cups

unbleached white flour
Recipe Instructions
With dough hook in place, add milk, water, butter, sugar, salt, about half of the flour, and the yeast into the mixing bowl. Use the "M" switch to incorporate.
Optional step: for enhanced flavor and texture, allow the batter to sit for 15-30 minutes, until it becomes bubbly.
Slowly increase to Speed 2 and continue adding remaining flour, a little at a time, until the dough pulls away from the sides of the bowl. You may not need all of the flour.
Continue kneading at Speed 2 for 5-6 minutes until the dough is smooth and elastic.
Lightly flour your hands and the counter. Roll or press loaf of dough into a long, narrow rectangle. Spread with melted or softened butter, if desired.
Sprinkle brown sugar and cinnamon down the center of the dough, leaving a small border on each side. Top with raisins, if desired.
Beginning at one short end, roll the dough into a loaf, spreading each layer with additional melted or softened butter as you roll it, to help "glue" the swirls together and avoid gaps between them. Pinch the seam to seal and place in a greased loaf pan.
Let rise until doubled. Bake at 350ºF for 30-40 minutes, or until done. Drizzle with powdered sugar glaze if desired.