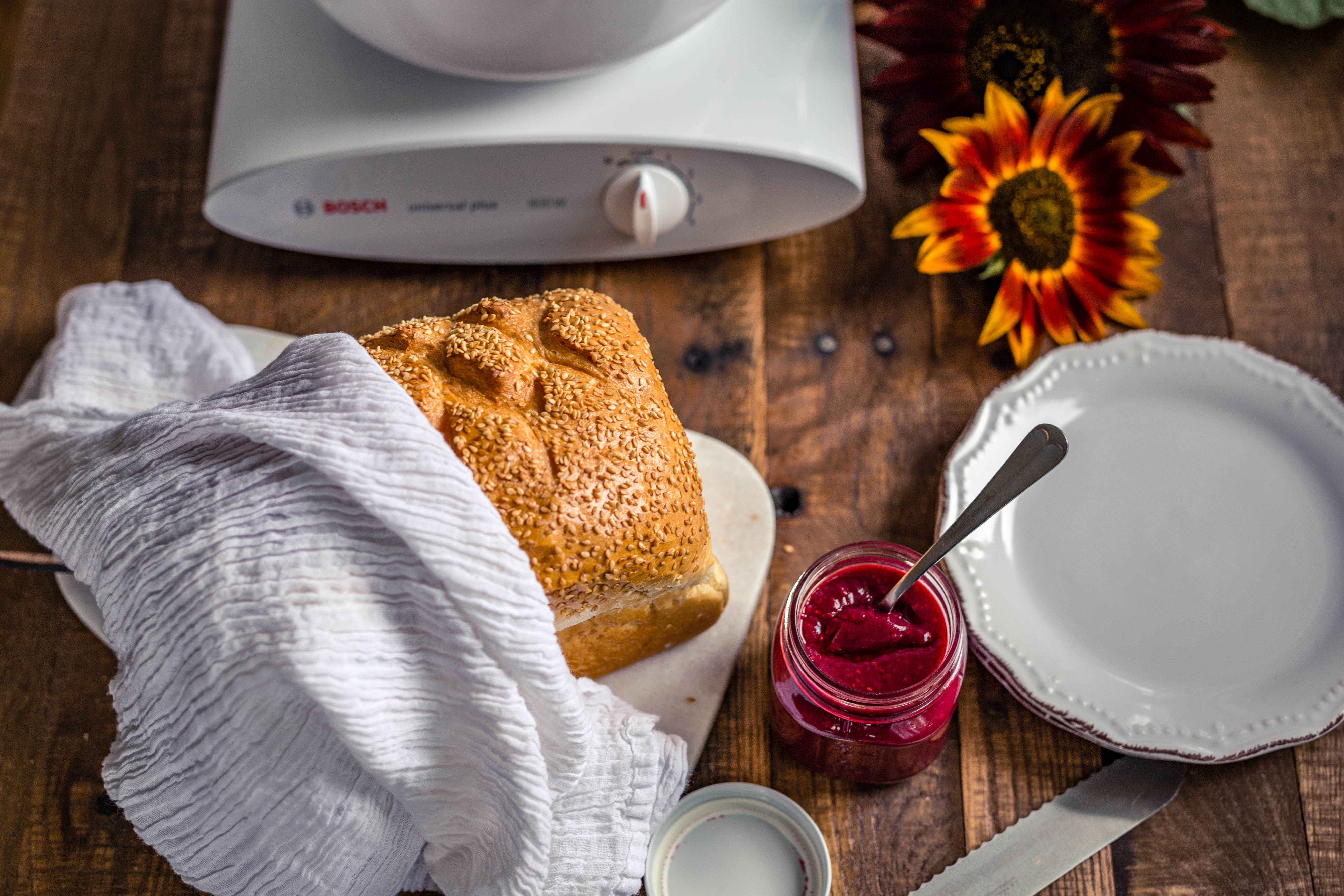 Christmas Anise Bread
Carol Stiles – Victoria Bosch Kitchen Center
2 1/2 cups

Milk

6 Tbsp

Butter or margarine

4 Tbsp

Sugar

2 tsp

Salt

4 tsp

Anise seeds

1/2 tsp

Mace

1/2 tsp

Nutmeg

2 tsp

Lemon peel (grated)

2 tsp

Orange peel (grated)

7 cups

Bread flour

2 Tbsp

Yeast
Recipe Instructions
Place all liquid ingredients in Bosch bowl. Add half the flour. Place other dry ingredients on top of flour. Knead on speed 1 for 15 seconds. Add remaining flour until sides of bowl come clean. Knead for 5 minutes or until dough is sketchy. Shape into loaves.
Place in warm oven. Let rise for 30 minutes.
Turn oven to 375° and bake for 35 minutes.