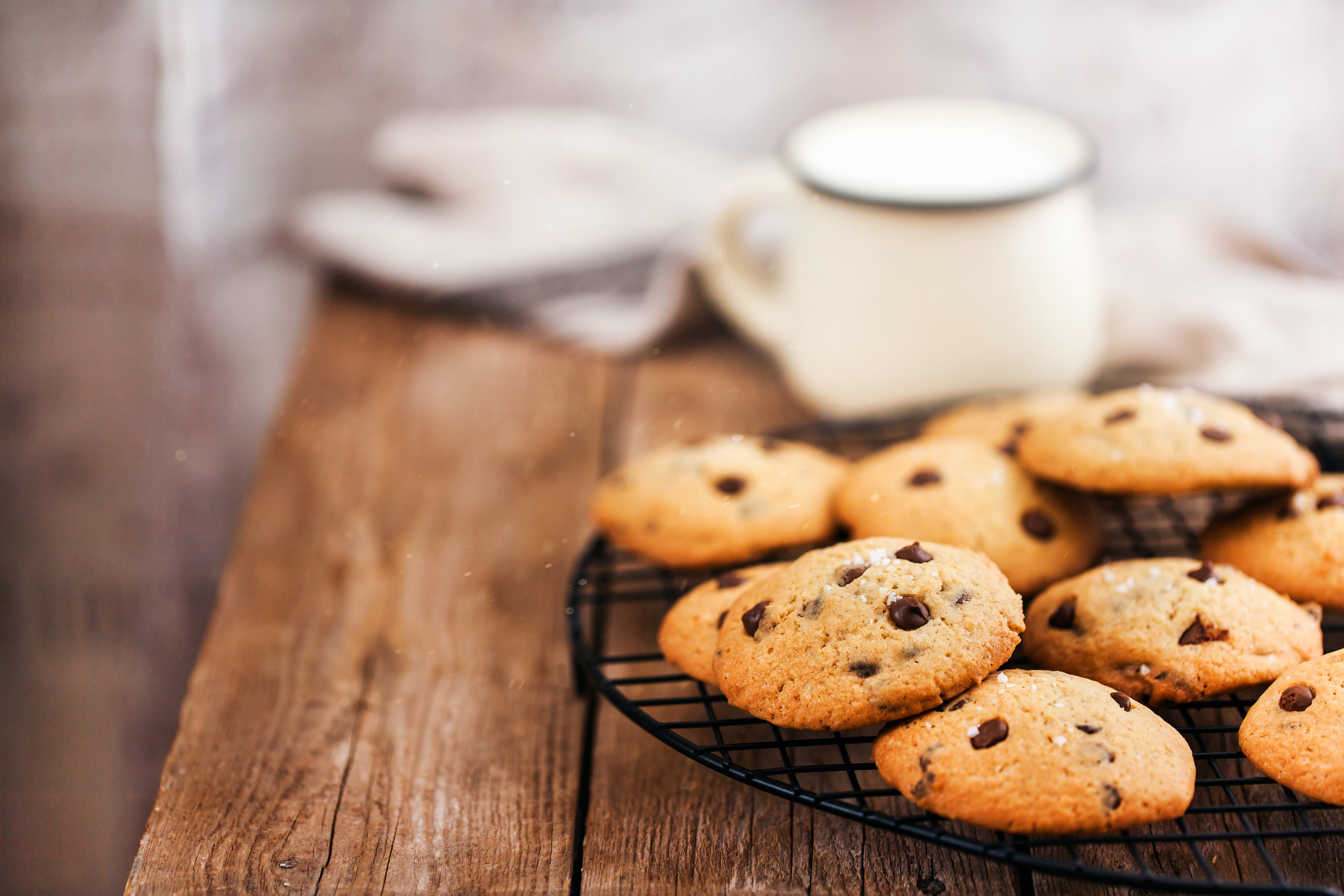 Chocolate Chip Pretzel Cookies
Submitted by Jacqueline Morillo from Pleasantville, New Jersey.
3/4 cup

butter, softened

3/4 cup

granulated sugar

3/4 cup

dark brown sugar

2

large eggs

1 1/2 tsp

vanilla extract

2 1/4 cups + 2 Tbsp

all-purpose flour

1 tsp

baking soda

3/4 tsp

salt

18 oz

semi-sweet chocolate chips

2 cups

pretzels, coarsely crushed
Recipe Instructions
Preheat oven to 350°.
Beat butter and sugars at medium speed with a heavy-duty electric stand mixer until creamy.
Add eggs and 1 1/2 tsp. vanilla, beating until blended.
Combine flour, baking soda, and salt in a small bowl; gradually add to butter mixture, beating just until blended. Beat in morsels and pretzel sticks just until combined.
Drop by tablespoonfuls onto parchment paper-lined baking sheets. Bake 10 to 14 minutes or until desired degree of doneness. Remove to wire racks, and cool completely (about 15 minutes).