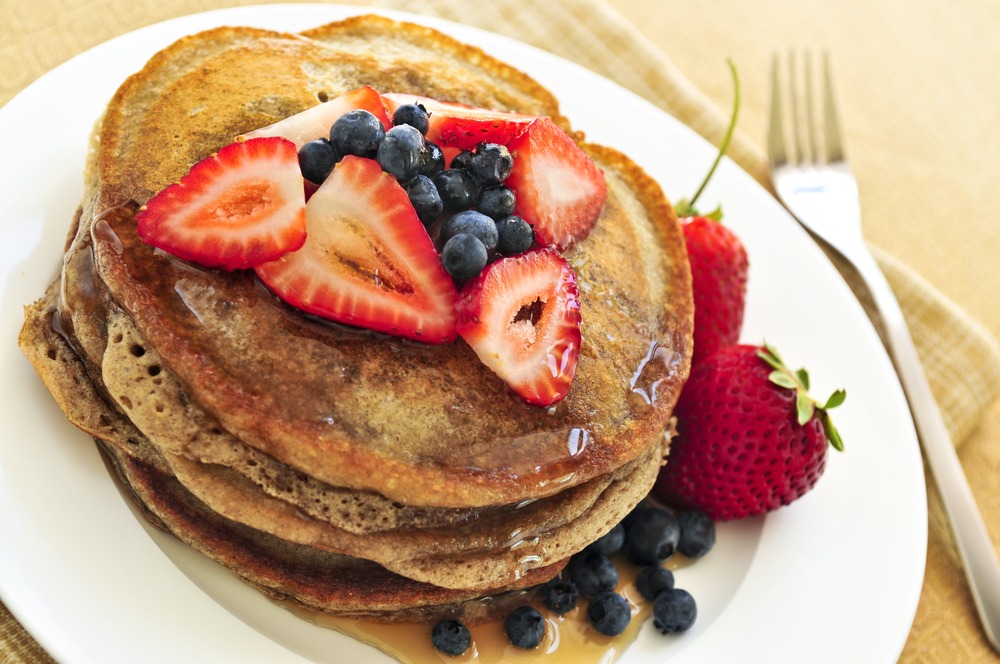 Buckwheat Pancakes Recipe
Vegetable oil for coating the pan

1 1/2 cup

Buckwheat flour

2 Tbsp

Sugar

1/2 tsp

Salt

1 tsp

Baking soda

1 tsp

Baking powder

3 Tbsp

Butter, melted

1

Egg

2 1/4 cups

Buttermilk (separated)
Recipe Instructions
Pre-heat skillet, well-seasoned cast iron or non-stick works best.
Whisk together dry ingredients: buckwheat flour, sugar, salt, baking soda and baking powder into a large bowl.
Beat the egg with a fork and stir it into 1 cup of the buttermilk.
Pour the melted butter over the dry ingredients and start stirring.
Add the buttermilk/egg mixture to the dry ingredients and stir carefully.
Slowly continue to add in the remaining buttermilk as needed to get to the right consistency for your batter (you may need less buttermilk than called for or more if your batter is too thick).
Stir only until everything is combined. Do not over-mix.
Add a little oil to the hot skillet, swirl to cover.  Scoop the batter onto the hot griddle making pancakes with a ¼ or 1/3 measuring cup. 
Cook the pancakes on Medium-low for 2-3 minutes before flipping.  As with most pancakes, watch for popping air bubbles before turning.
Cook for another 1-2 minutes, until cooked through and browned.   
Serve immediately.