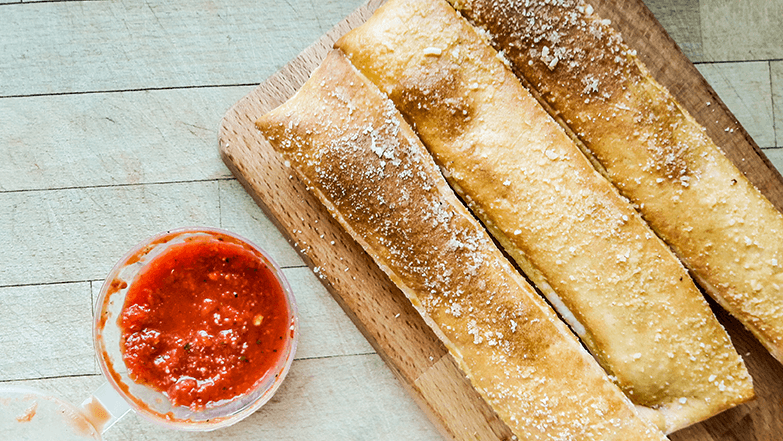 Breadsticks
1 cup, warm

milk

1 cup, warm

water

4 Tbsp, softened

butter

4 Tbsp

sugar

2 tsp

salt

1 1/2 Tbsp

instant yeast

4 1/2 to 6 cups

unbleached white flour
Recipe Instructions
With dough hook in place, add milk, water, butter, sugar, salt, about half of the flour, and the yeast into the mixing bowl. Use the "M" switch to incorporate.
Optional step: for enhanced flavor and texture, allow the batter to sit for 15-30 minutes, until it becomes bubbly.
Slowly increase to Speed 2 and continue adding remaining flour, a little at a time, until the dough pulls away from the sides of the bowl. You may not need all of the flour. Continue kneading at Speed 2 for 5-6 minutes until the dough is smooth and elastic.
Lightly flour your hands and the counter. Roll pieces of dough into thin ropes and cut into desired lengths. Brush with melted butter and sprinkle with any of the following: sesame seeds, poppy seeds, cinnamon and sugar, parmesan cheese, etc.
Place on greased or lined baking sheet. Let rise 15-20 minutes.
Bake at 350ºF for 15-18 minutes, or until golden brown.