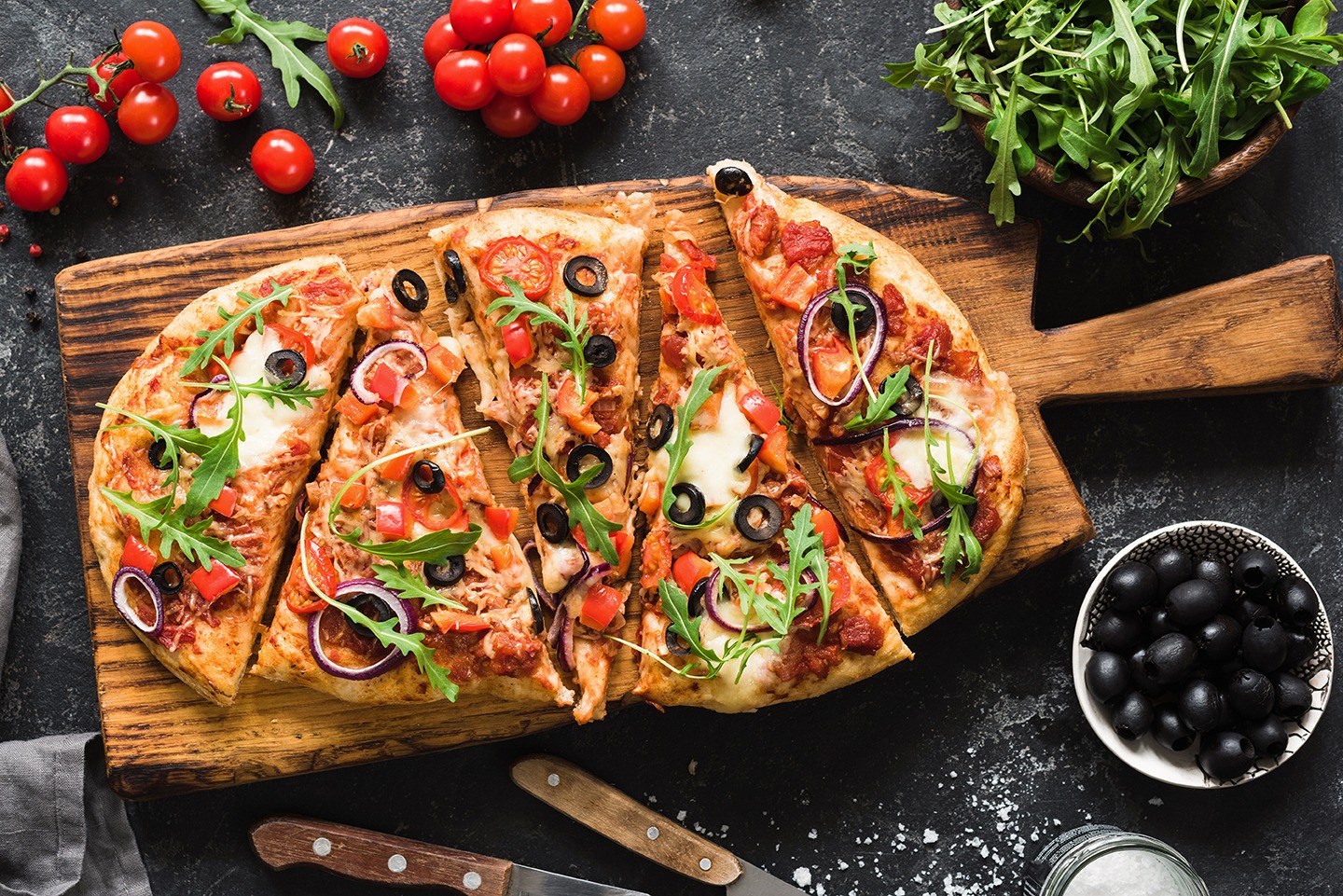 Bob's Favorite Pizzas
Bob Hair – Sandy Bosch Kitchen Center
Ingredients
Barbeque Chicken Pizza

1/4 cup

Barbeque sauce

1/4 cup

Tomato sauce

1 cup

Cooked shredded chicken

1/2 cup

Red onion (thinly sliced)
Grated mozzarella
Fresh cilantro
Roma Tomato and Basil Pizza

Olive oil

2-3

Cloves garlic (crushed)
Grated mozzarella

3-4

Roma tomatoes
Fresh basil (sliced)
Parmesan cheese (if desired)
Recipe Instructions
Barbeque Chicken Pizza:
Preheat pizza stone 500°. Roll out crust. Mix barbeque and tomato sauces and spread over crust. Top with chicken and onion. Bake on preheated on preheated stone fo 5-6 minutes or until crust is slightly brown. Using pizza peel, remove pizza from oven. Sprinkle with cilantro then cover with cheese. Place pizza back in oven and continue baking for 1-2 minutes.
Roma Tomato and Basil Pizza:
Preheat pizza stone to 500°. Combine oil and garlic, brush crust with oil mixture and sprinkle with mozzarella cheese. Top with tomato slices and season with salt and pepper if desired. Bake for 7 minutes or until cheese is bubbly and crust is browned. Allow to cool for a few minutes. Garnish with basil leaves and Parmesan cheese.