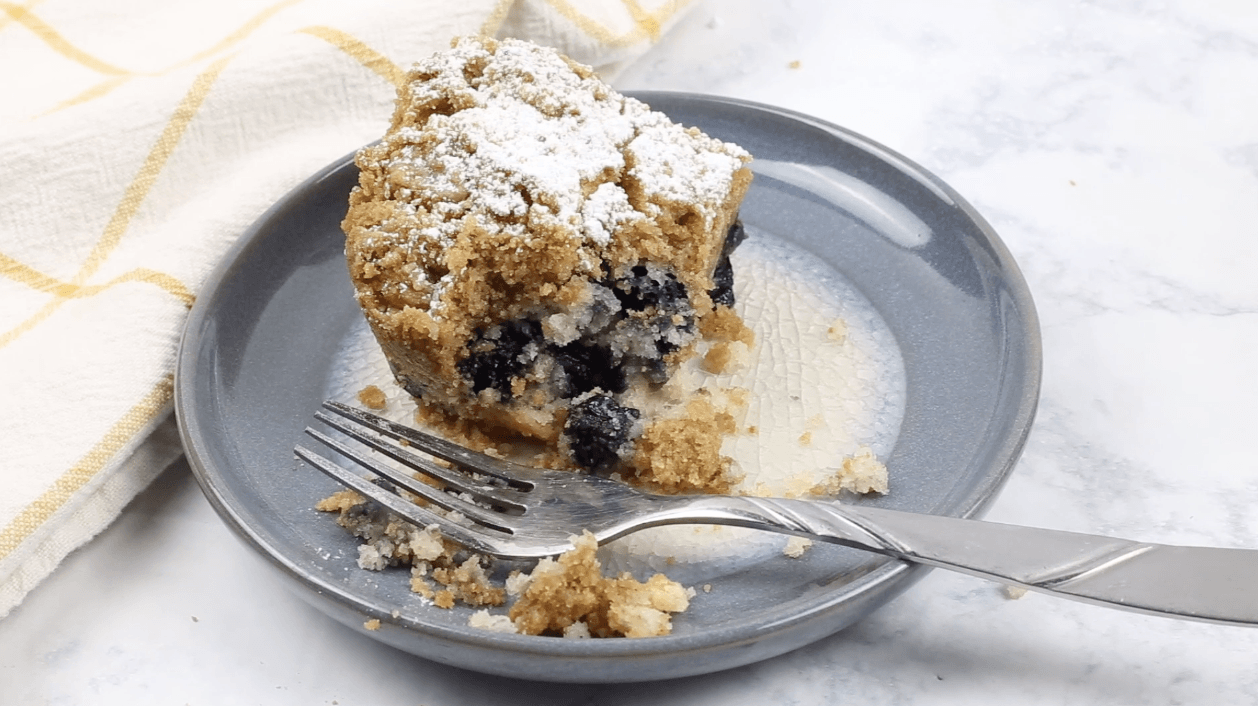 Blueberry Coffee Cake
Ingredients
Blueberry Coffee Cake:

3/4 cup

Sugar

6 Tbsp

Softened butter

2/3 cup

Sour cream

1

Egg

1 tsp

Vanilla

1 cup

Freshly ground whole wheat flour

1 tsp

Baking powder

1/4 tsp

Baking soda

1/4 tsp

Salt

1 cup

Blueberries
Topping:

1/4 cup

Flour

1/2 cup

Brown sugar

3/4 tsp

Cinnamon

4 Tbsp

Cold butter
Recipe Instructions
Grind hard white wheat in the Nutrimill Grain mill. 

Cream together sugar and butter

Add sour cream and mix again.

Add egg and the vanilla mix until well incorporated.

Mix dry ingredients (whole wheat flour, baking powder, baking soda and salt) together in a separate bowl.

Add dry ingredients to wet ingredients and mix well.

Carefully fold in blueberries with a spatula, so they don't get crushed in the batter.

Pour your batter into a square glass baking pan. Set aside.

In a separate bowl combine 1/4 cup flour, brown sugar, cinnamon, and cold butter. Leave the mixture with some chunks of butter mixed in.

Sprinkle this on top of your batter.

Bake at 350° for 40 minutes, once cooled sprinkle with powdered sugar.