She believed she could, so she did, and she does, and she keeps on doing.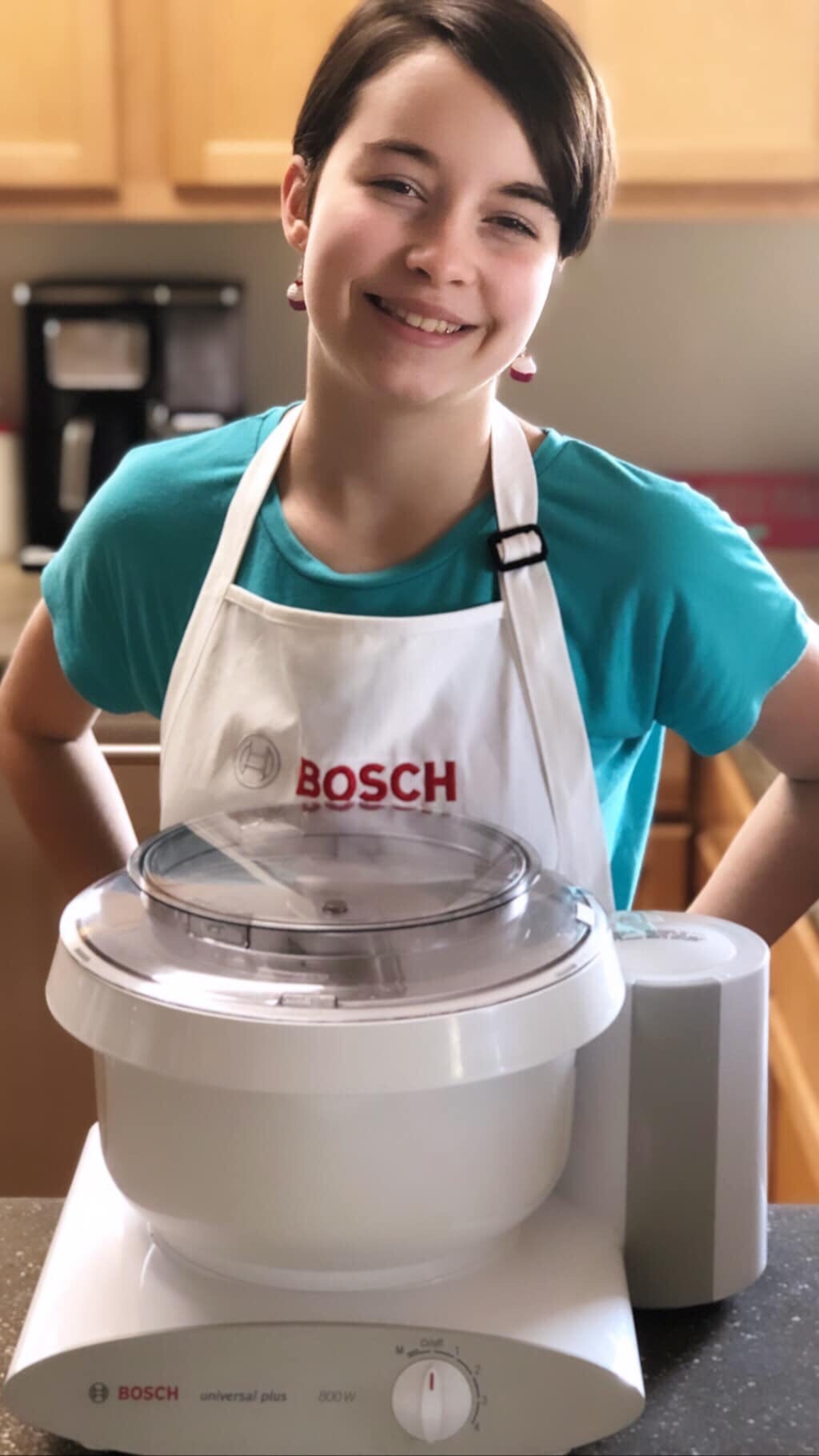 Baking the world a better place!
Kait has liked baking from the start. Kait's mom Whitney told me "Kaitlyn has always enjoyed helping me in the kitchen. When she was a toddler, she would mix and stir and help measure ingredients.  When she was 9, she came home from the library with a stack of cookie books and went through and marked all the things she wanted to try (she put a post-it note on just about every page!). She started going through the books and taught herself how to make decorated sugar cookies. She tested numerous recipes for cookies and icing, and finally found the perfect ones." 
Kait started taking cookies to her teacher at school, and they 
started placing orders and 
encouraged her to start a business.  Kait officially started her business "Kait's Cookies and More" in 2016 at the tender age of 10. 
Sometimes a story falls into your lap, that touches your soul and makes you feel good about the world.  This is one of those stories, a great Thanksgiving story.
Kait is a baker, specializing in cookies. She has her own business selling cookies in her community. What's so cool about that? Well Kaitlyn is 13 years old which is impressive.  However she started her business when she was 10, even more amazing.  
I discovered Kait on Instagram when she tagged #boschmixers with a photo.  I've been following her ever since. She is probably the youngest Bosch mixer owner, and definitely the cutest.  Kait received her Bosch mixer for Christmas last year and is thrilled because it holds so much more than her "other" mixer.   We are really proud to be part of her story!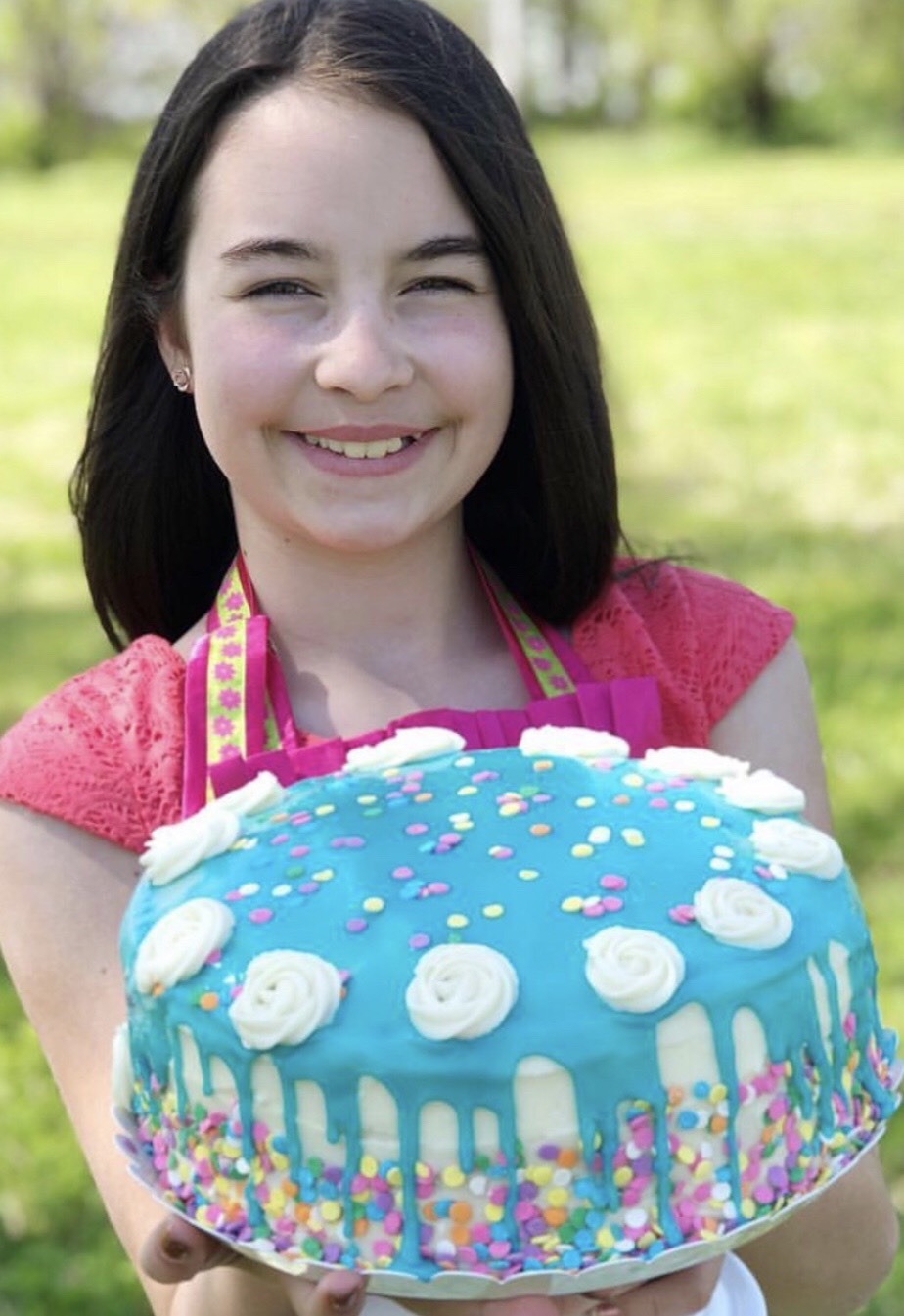 The really beautiful part?  This wonderful young lady decided one day that she would rather donate most of her money to charitable causes than keep it…… and she did.   
Life just got a little bit better didn't it?  
Kait is such a wonderful example of giving. Kait made her first charitable donation by participating in Cookies for Kids' Cancer.  Her team raised $1,100 toward childhood cancer research.  This is still one of her favorite experiences. She's says  "I really enjoyed interacting with everyone, and the people I worked with were amazing"!  Kait has literally donated thousands of dollars to charitable causes over the last three years.  Below are a few of her charitable contributions, quite a resume'. 
Kait's philanthropy works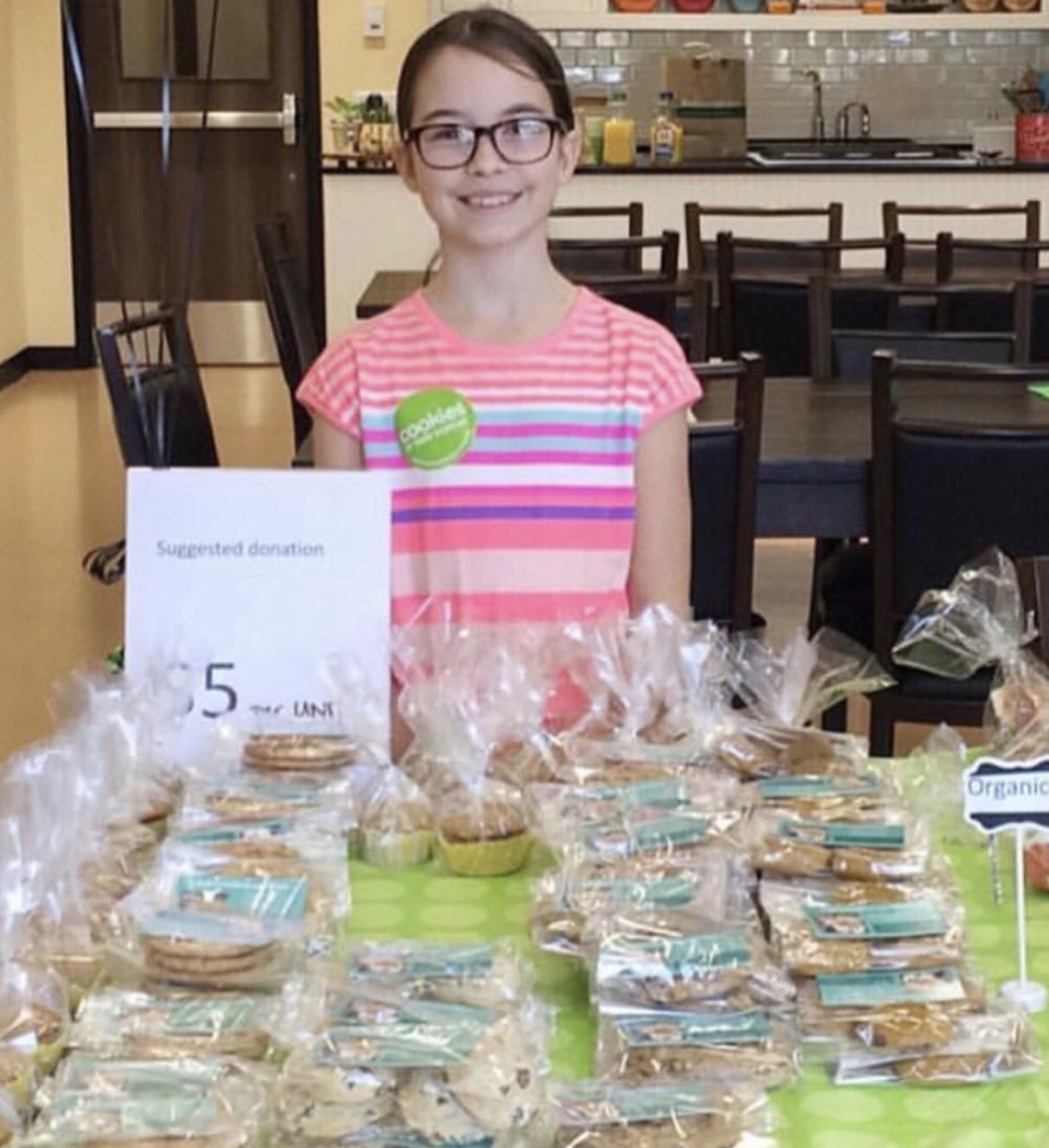 • Baked for Cookies for Kids' Cancer, the team was able to donate $1,100 towards childhood cancer research.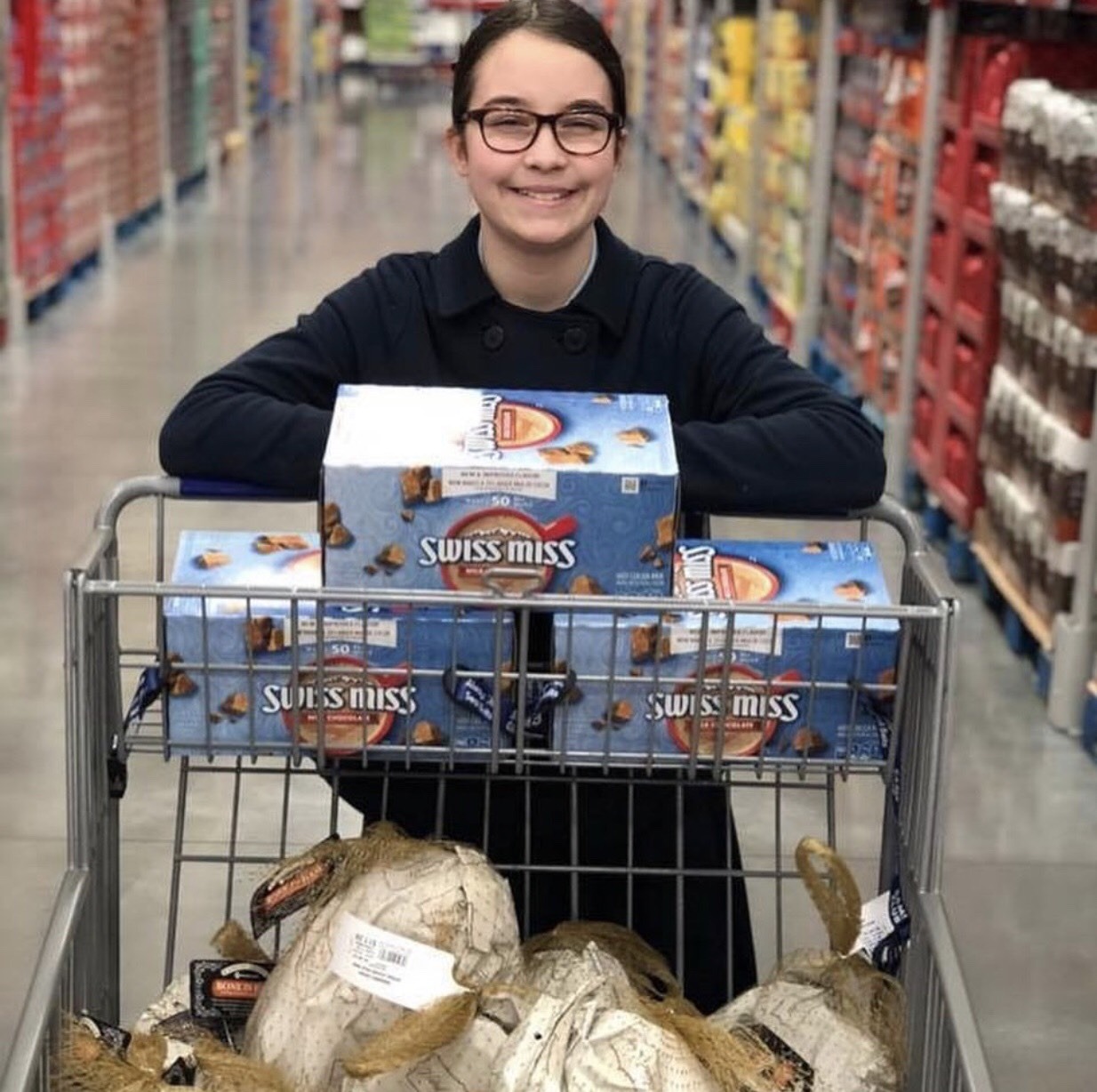 • Bought hams and hot chocolate and donated them to a school that was providing dinner to families in need.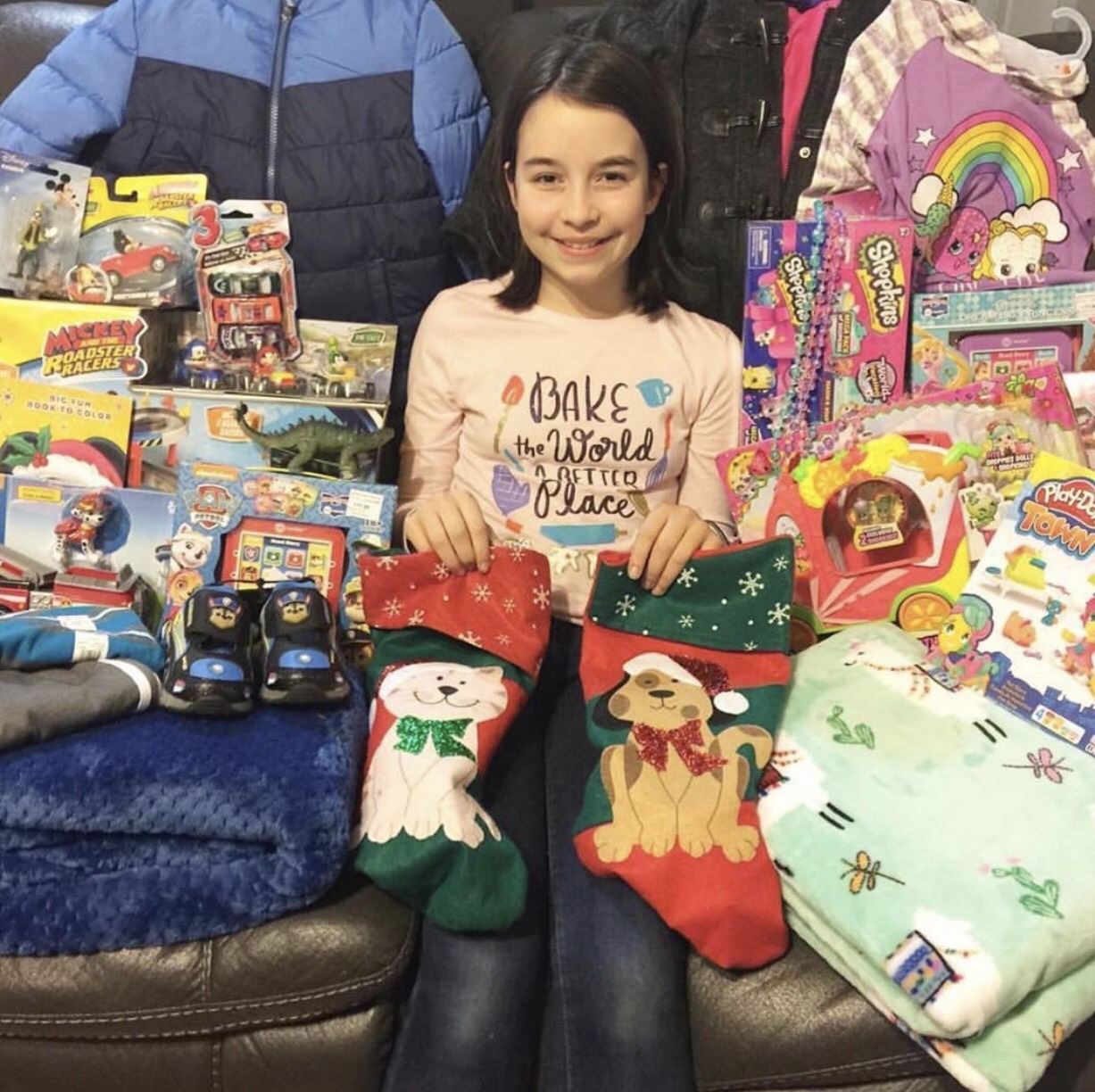 • Bought Christmas gifts for children at our local Children's Advocacy Center. 
• Donated $350 to the medical bills of a teacher at her school, who was recently diagnosed with cancer.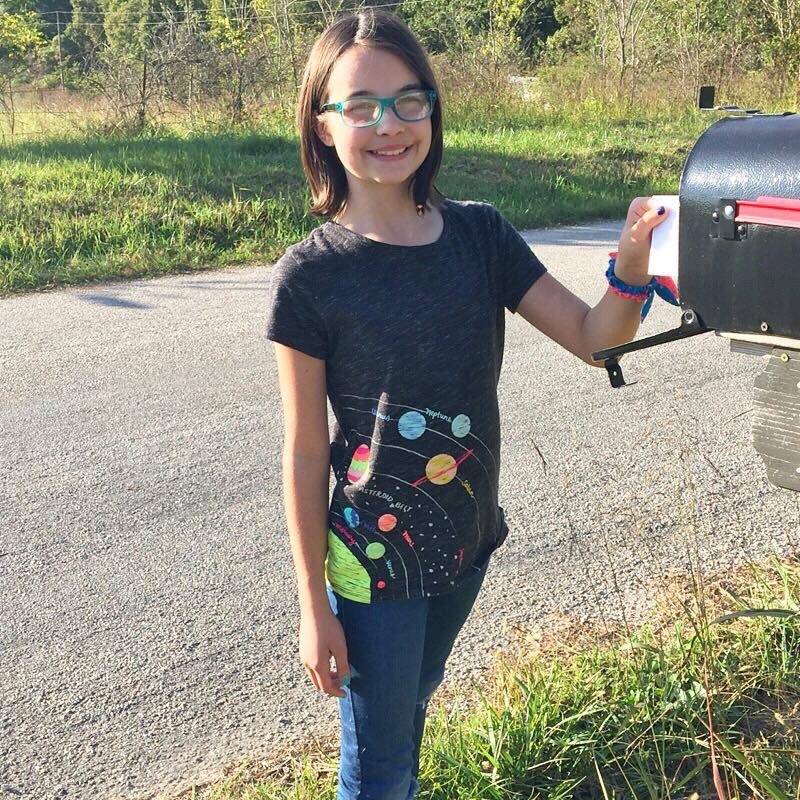 • Donated $760 to Lee Elementary in Tampa, FL. The school was destroyed when it caught fire after power was restored during Hurricane Irma.
• Donated $700 towards medical expenses of a local lady, that was seriously injured, and fighting for her life her.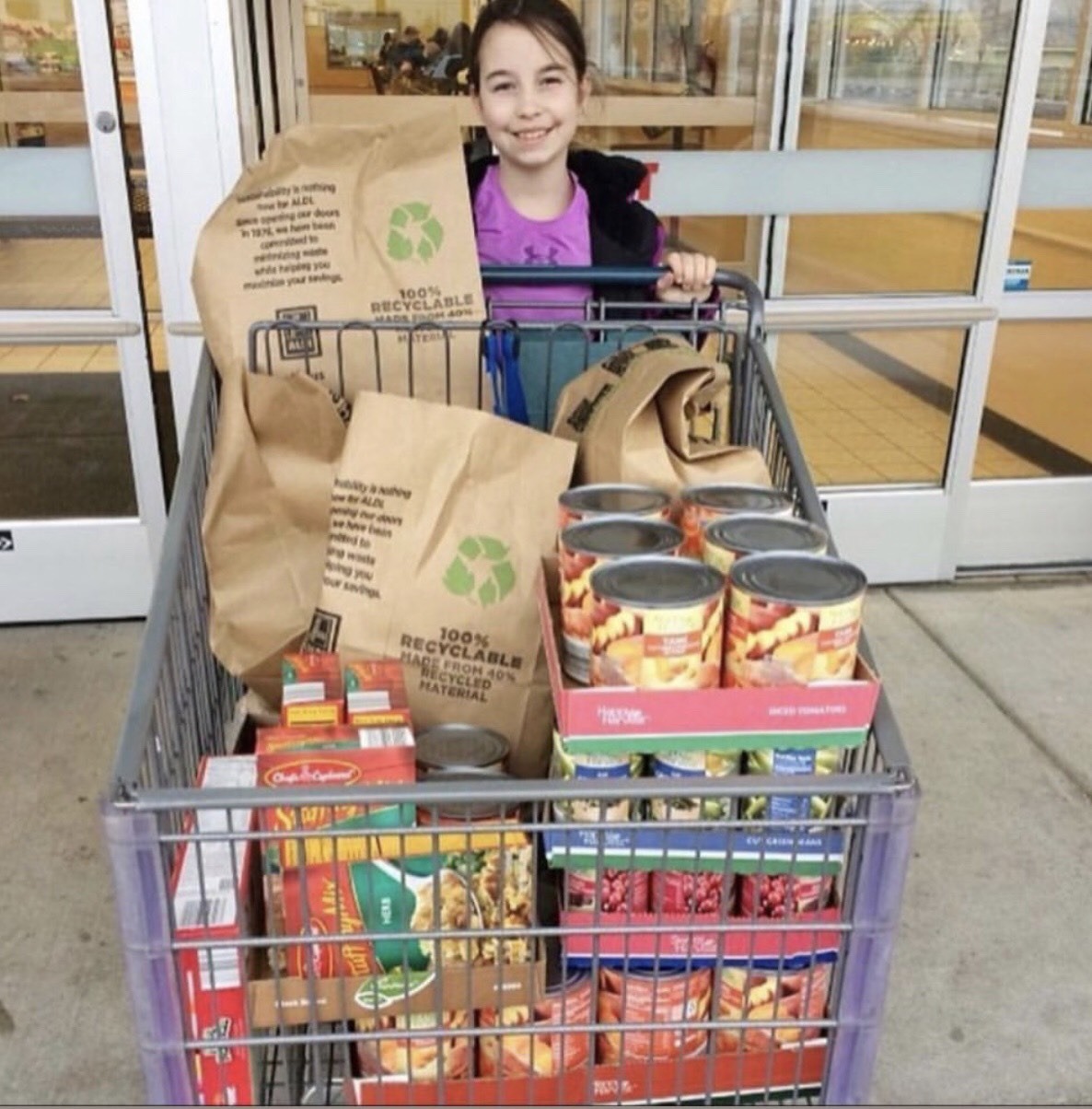 • Provided Christmas dinner to 20 families in need by donating her own money, and holding a food drive.
• Donated $1,500 to St. Jude's Children's Research Hospital through a fundraiser with the Rogers Fraternal Order of Police (with contributions from the police force, the total donation was $3,240).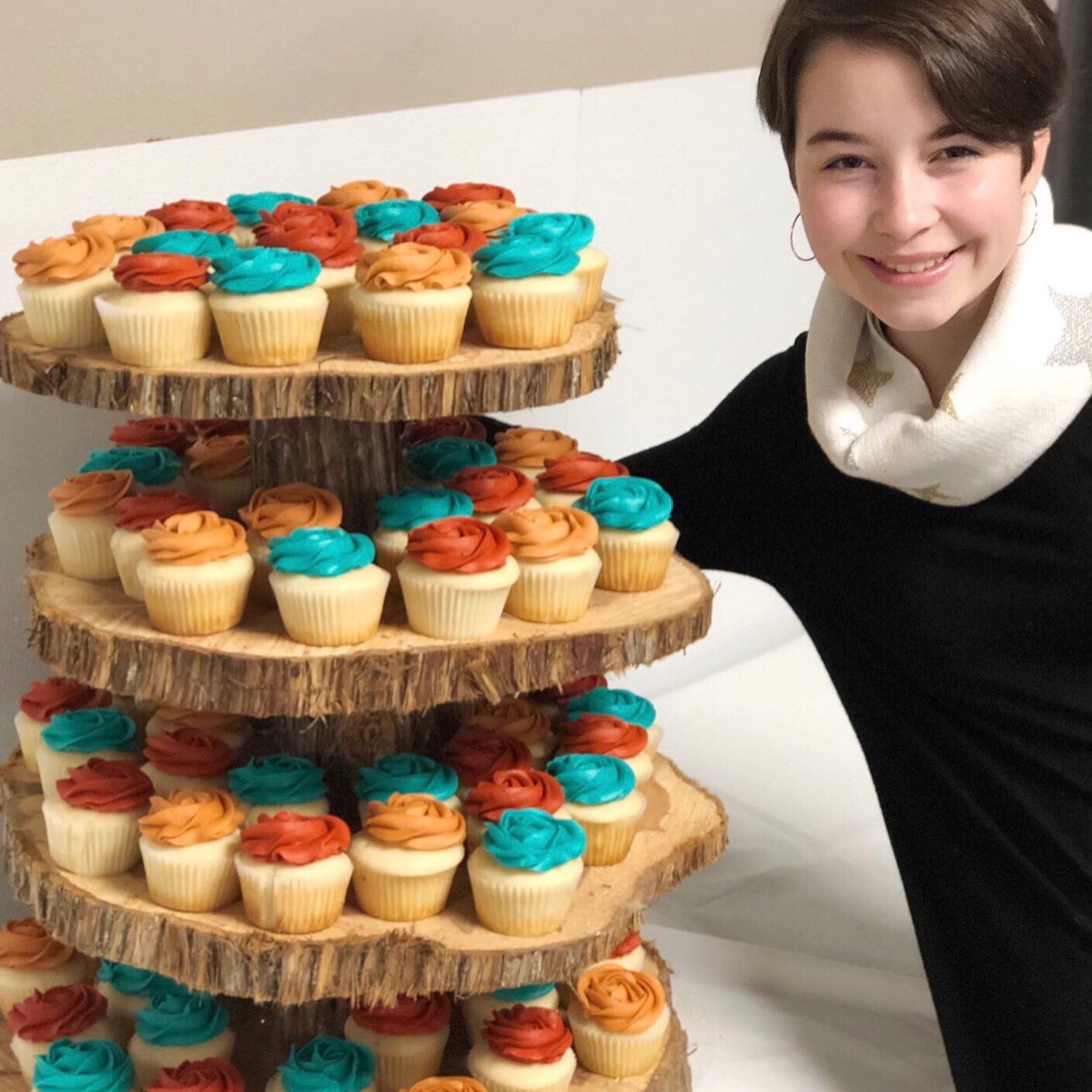 • Donates baked goods to non-profits that are having silent auctions. One time she donated 10 sugar cookies for an auction, and they sold for $70!
• Volunteers for Icing Smiles – a nonprofit organization that provides cakes & cookies to families impacted by the critical illness of a child.

Kait has had a lot of support in her young career, teachers that encouraged her, family and friends that supported her budding business and a wonderful mom that helps out with social media and packaging.  During the school year Kait only takes one or two orders a week, but during the summer she will make up to 8 dozen cookies.  I asked about her goals for the future and this is her response. 
"I know I want to go to college, but I haven't decided on a career yet…maybe something in graphic design, or video editing. I hope to get a good, high-paying job, so I can save a lot of money, retire, and then open a store-front bakery".
Someday I hope to visit her store-front bakery.  Whatever she decides to do, it will be wonderful.  Many people have already been touched by this giving girl, and many more to come.  Thank you Kait, for being you!
Take a minute and check out Kait's website www.kaitscookiesandmore.com, you can also follow her on Instagram and Facebook.