The days are getting shorter the nights are getting cooler, I'm afraid if I blink I'll open my eyes to snow.  The autumn season is such a wonderful time of year. Beautiful fall colors, wonderful temperatures, and the smell of pumpkin in the air.  Wouldn't it be nice if we could add just a few weeks to October so that we could really savor everything right now?
The best part of now is that baking season is here!   Woot woot woot!  My bosch is shivering with excitement. Actually she's just sitting on my counter ready for anything I throw her way, but I like to think she's excited about the future. My baking goal this year is to find the best whole grain roll recipe that I can find, and to make a pie.  I honestly don't think I've ever made a pie, at least not a real, from scratch, homemade crust kind of pie.  I've always been surrounded by pie-makers so I really didn't see the need to learn.  But, my husband loves apple pie, so I am going to make a perfect apple pie.  Just like that. 
Today we have a round up of September and October blogs along with our latest recipes.  If you are looking for things to add to your Christmas list be sure and check out the Ultimate Bosch Accessory Guide below.  Our Bosch Rockstar was Ashlee Marie, be sure and check out her facebook page and youtube channel, her recipes are amazing and she is a professional at all things Bosch. The recipe of the month is my husband's ex-wife's banana bread recipe because, well it's a long story but let's just say that she probably makes pie. 
September & October Blog Posts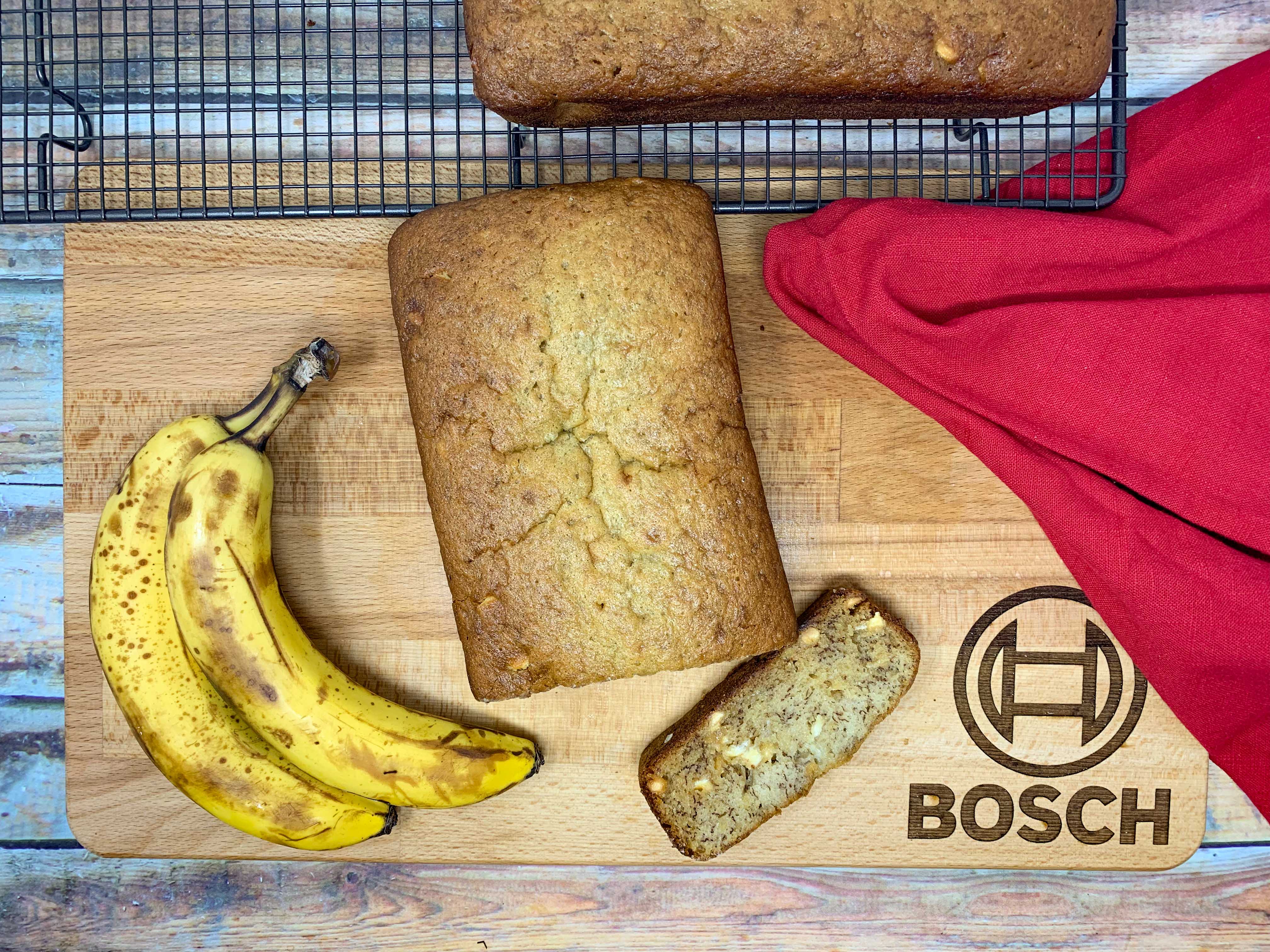 There are two types of people in this world, those that share their recipes and those that keep them secret. My grandmother was famous for her
Read More »
Recent Recipe Videos 

 For more recipes using the Bosch be sure to follow us on youtube.  Click on the image to see the video. 
Having a blender in your kitchen is a must-have!   Save space with The Bosch Blender attachment and takes advantage of the high-speed drive on The Bosch Universal Plus Mixer.  For more information on the blender options click the link:
https://www.boschmixers.com/product-category/universal-plus-bosch-mixer-attachments/universal-blender-universal-plus-bosch-mixer-attachments/

Do you have any baking goals for the coming season? I'd love to know what you're making, and if you have any good "pie" please leave a comment below.